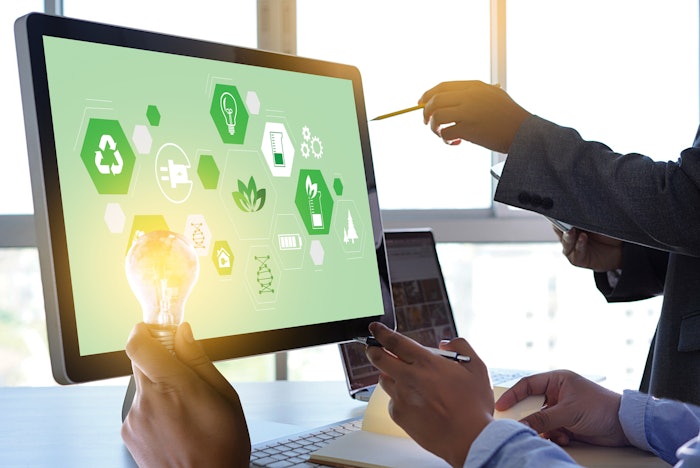 CIDESCO released a Sustainability Guide for Salons and Spas. The company's international sustainability guidelines have been created to help and encourage more salons and spas to reduce their environmental impact. 
The guide shares the principles of sustainability including energy, waste management, product choices and education. They have also provided advice from members who are working on sustainability campaigns. 
Related: Crafting a Sustainable Spa
Sustainability Guide Highlights
Sustainability Planning: Start by understanding how sustainable your business is currently and where it needs to get to by completing an energy audit. This will show you how much energy is being consumed by appliances and fixtures. Get your staff to support by appointing a "Green Team."
Saving Energy: Saving energy in your salon or spa is not only better for the environment, but reducing energy wastage can also help you maximize your profits.
Reducing Water Consumption: Water is an essential component of all spas and salons and therefore something we need to be mindful of. While we may not be able do without water, we can control our water usage.
Managing Waster & Recycling: Have a 'waste not, want not' mission by implementing good recycling systems. Salons and spas can generate a large amount of waste, some of which is toxic, so disposing of it in the correct way is extremely important.
Choosing Sustainability Partners: When you're running a sustainable salon or spa business, it's important to also review your suppliers and partners. Many product brands today have excellent green credentials, using biodegradable ingredients, refillable containers and plant packaging, while remaining financially efficient.
Educating Your Staff & Partners: Becoming a sustainable salon or spa is good for the planet, but also a fantastic marketing and client acquisition opportunity. Sustainable businesses are more attractive to certain audiences such as people who are sensitive to chemicals, pregnant women and those who prioritize sustainability when making a purchase.