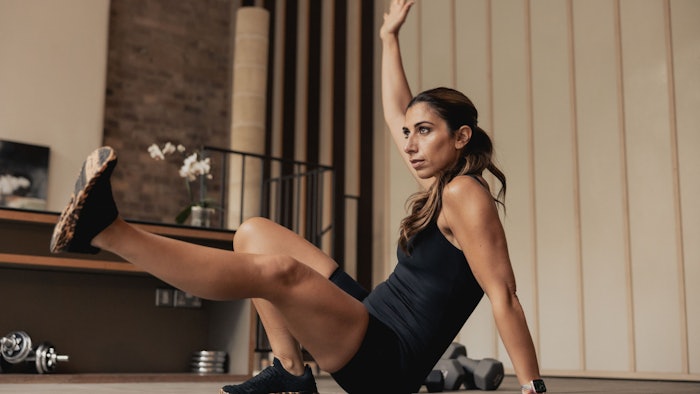 Clients continue to prioritize fitness goals focused on building muscle and losing weight in 2023, and although some clients are returning to in-person courses, many find it difficult to carve out the time to develop healthy habits with fitness routines that are scheduled and structured. 
Related: 4 Health & Wellness Trend Predictions for 2023 from Experts at Strata Spa
One way to help clients build those healthy habits is through "exercise snacking," a wellness trend that combines small workouts throughout the day to ensure clients hit their daily fitness goals. Breaking down workouts into shorter "exercise snacks" can keep fitness levels from dwindling and support motivation, especially with clients that have hectic schedules. 
"Mini workouts have been proven to offer the same benefits as one continuous routine, especially if you can fit multiple into your day",  says Rachael Sacerdoti, personal trainer and founder of Its So Simple.
Sacerdoti shared her "Six Cardio Moves for High Fat Burn," a routine that combines strength and resistance training with HIIT and cardio workouts for all levels. The exercises are mostly-equipment free and designed to maximize time and wellness value.
Six Cardio Moves for High Fat Burn:
Jump Lunges x 10 per side
Knee Drives x 40
Burpee x 12
Frog Jumps x 12
Lateral Shoot Through x 16
High Knees x 40
Repeat each exercise three times with a 30-second break in between.