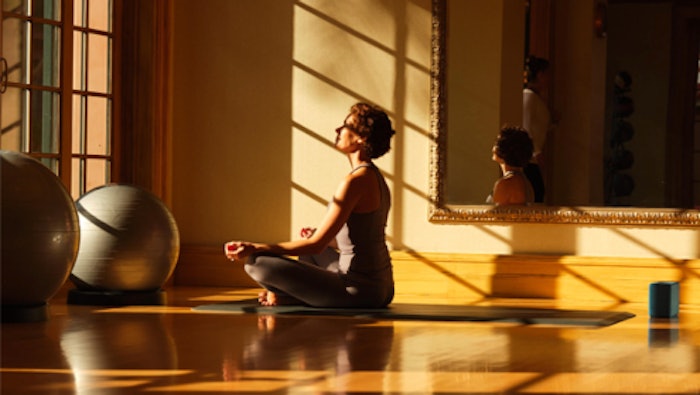 A global survey conducted by American Express in September 2021 found that 76% percent of world travelers are willing to spend more on trips as part of their well-being, and over half are willing to pay extra for wellness activities on future vacations. An overwhelming majority also agree that travel improves their mental health. So, in celebration of Global Wellness Day 2022 and #ThinkMagenta, Accor identified six leading wellness trends that are emerging across its hotels in North America. 
1. Kombucha
Kombucha, a fermented and lightly effervescent beverage touted for its health benefits, is now finding a home on spa snack menus and in cocktails. At Fairmont Empress in Victoria, B.C., locally brewed kombucha from Salt Spring Island is served at Q Bar, while Fairmont Pacific Rim's Lobby Lounge and Raw Bar serves a Moondance Cocktail made with kombucha, White O-Five Rare tea, yuzu juice and mint.
2. Biohacking
Through a partnership with biohacking expert Dr. Oz Garcia, the recently reimagined Fairmont Century Plaza is reinventing wellness culture with a biohacking treatment that promotes recovery, well-being and antiaging. Using a curated sequence combining infrared therapy, neuroscience technology and meditation, all while in an anti-gravity state, biohacking offers an all-natural solution to improve sleep quality, resolve stress and support mindfulness.
3. Mineral-Rich Rituals
At Fairmont Scottsdale Princess, magnesium—a mineral that supports muscle and nerve function, regulates blood pressure and strengthens the immune system—is front and center in the Magnesium Massage. This healing treatment uses magnesium-infused hot towels and heat-driven muscle repair to replenish the body.
The geo-thermal mineral pools at Fairmont Sonoma Mission Inn & Spa are fed by an ancient thermal mineral spring containing 27 different minerals. Meanwhile, Fairmont Jasper Park Lodge offers a Mineral Immunity treatment that exfoliates using a eucalyptus-infused scrub. Guests then submerge in a Mineral Wellness Soak, followed by a Thermal Mineral Shower and Bath Gel which harnesses the power of magnesium, colloidal silver and calcium.
4. Adaptogens
Accor hotels are embracing the use of adaptogens by adding them to food, drinks, soaks and treatments. Fairmont Jasper Park Lodge offers adaptogenic spa treatments and in-room spa kits. The Anda Vital Nutrient Facial combines specialized Gua Sha techniques with multi-function organic products rich in adaptogenic vital nutrients to transform the complexion. The Anda Luxury Regimen In-Room Spa Kit contains a Super Nutrient Balm jam packed with adaptogens to promote cell rejuvenation.
5. Mocktails
Guests who want a buzz-less drink are now able to indulge in artisanal beverages that are full of flavor, whether they incorporate honey harvested on site, natural herb syrups or locally distilled non-alcoholic spirits. The Fairmont Empress Zero Proof Cocktail List features takes on the Cosmo and Espresso Martini with the "Cosno" and "Espresso Martino," while Fairmont Washington D.C., Georgetown's mocktails "Vacay Mode" and "Into the Garden" feature Seedlip non-alcoholic spirits.
6. Fit on the Fly
Accor hotel guests love staying healthy on the road with in-room exercise, meditation and wellness therapies. Fairmont Vancouver Airport recently introduced a Fit of the Fly Suite featuring a Peloton, FITBENCH ONE filled with dumbbells, kettlebells, a slam ball and FITBANDS, as well as in-room Nordic hydrotherapy. In Chicago, Swissôtel's Vitality Suite includes a Wellbeing Wall with a Peloton Bike and Water Rowing Machine designed to boost the body's natural circadian rhythms and promote a good night's sleep.