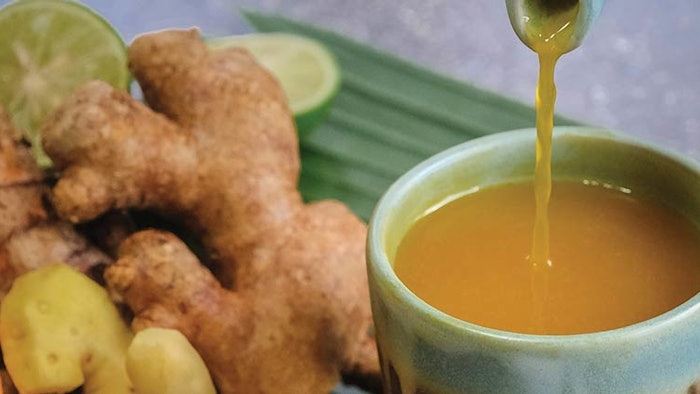 Heading into fall, it's important to keep immune system support top of mind. Although cold and flu season isn't here just yet, there's nothing wrong with getting a head start! This simple, flavorful and effective Jamu Health Tonic from Four Seasons Bali is a traditional Balinese recipe featuring fresh turmeric, which reduces inflammation and congestion; and ginger, which contains calcium, zinc and vitamin C-the perfect natural remedy for the common cold.
"Jamu is a gift handed down by our ancestors to support our health and wellness, with traditional and easy-to-make recipes to use in our daily life. My favourite jamu is Kunyit Asam (turmeric, ginger and tamarind extract), which is beneficial for the liver and cleansing the blood," explains Santi Martadi, senior spa supervisor at The Healing Village Spa at Four Seasons Bali at Jimbaran Bay.
Every Balinese family has a slightly different recipe, handed down for generations, so this option featured at the property is just one version. Whether enjoyed at home or served to clients, the tasty tonic is sure to elevate anyone's day.
Continue reading our Digital magazine for the recipe on the jamu tonic...