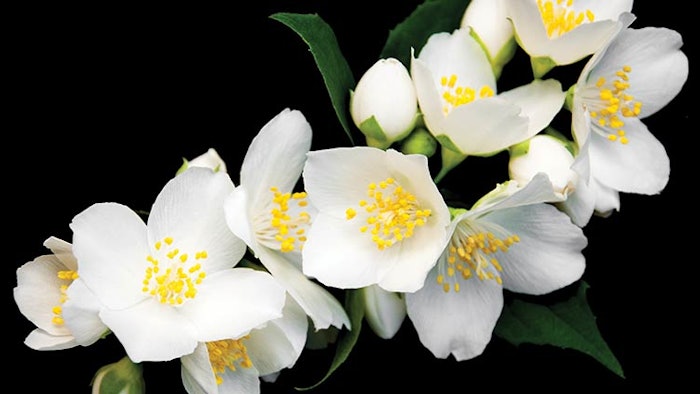 The jasmine plant is grown at very high elevations in the mountains of the Chinese province of Fujian. Its flowers have historically been used for their healing and uplifting properties, and jasmine is known as a natural remedy that eases the symptoms of a number of health concerns.
The plant is believed to have originated in the Himalayas of western China, where it's known as the "queen of flowers," but it's also said to have been introduced into China from Asia via India. Regardless, the plant has found popularity in numerous cultures throughout history. In Persian, jasmine means "gift of God," and in India, it's used as a hair essence and believed to have magical or mysterious properties. In Pakistan, jasmine is the national flower, as well as the sacred flower of Kama, the Hindu god of love.
Back in China, jasmine's delicate flower petals became very popular in tea during the Ming Dynasty (1368 to 1644 A.D.) for both its wonderful taste and many health benefits. Jasmine tea contains various antioxidants that help protect red blood cells and fight free radicals. The tea also provides antiseptic properties and can even act as an aphrodisiac.
Jasmine oil is derived directly from the white flower petals. For the truest essence of this essential oil to be extracted, the petals must be handpicked on the first day of bloom prior to sunrise. Jasmine oil has been used for centuries as a natural remedy for symptoms of anxiety, depression, insomnia and stress, among other health concerns. Let's examine some of the benefits and uses of this beautiful plant.
1. Tea Time
As mentioned, people have been enjoying jasmine tea since it was cultivated in ancient China. Some make jasmine tea with oolong, black or green tea. The traditional method is to use green tea leaves along with the jasmine blossoms, and remove the blossoms once the tea has been infused.
There are some health benefits to drinking jasmine in green tea this way. For one, the tea is loaded with polyphenols, antioxidants that protect the body against free radical damage. Jasmine tea is especially high in polyphenols called catechins, specifically epigallocatechin gallate (EGCG). This compound has been linked to weight loss and the regulation of blood sugar levels, as well as heart health and oral health.
Jasmine tea may be helpful in weight loss programs, as several studies have found that it can speed up the metabolism by 4% to 5%, and increase fat burning by 10% to 16%. (These fat burning properties are related to the EGCG's caffeine content.) The tea's polyphenols may also help block "bad" cholesterol, aka low-density lipoprotein (LDL), from oxidizing and potentially clogging arteries.
Continue Reading about the other 3 benefits of Jasmine in the spa in our Digital Magazine...
Goldie Bonnell, international training manager for ESPA in the Americas, has more than 25 years of experience in the skin care and wellness industries. She has designed programs and client treatments for numerous spas and is a featured speaker at industry trade shows.