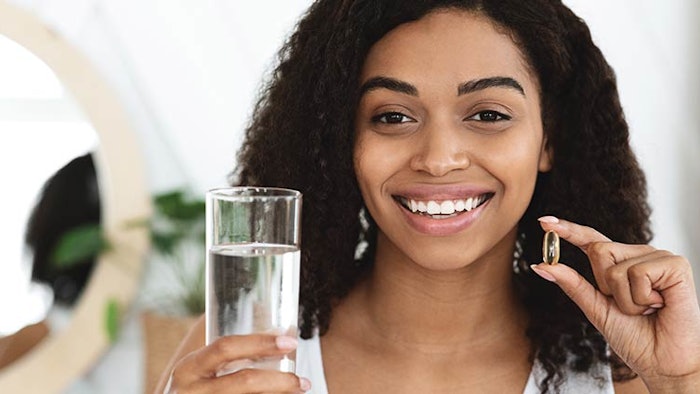 This is an exciting time to be in the beauty industry, especially in spa and wellness! There's been an unprecedented shift toward self-care and well-being in beauty. Customers are no longer interested in "surface level" solutions; they understand that health is the new beauty, and to be truly healthy, their regimen needs to include stress-relieving services like massages and facials. Consumers are also very excited about ingestible beauty solutions, and with good reason: Beauty supplements work from the inside out, adding an important layer of protection and extra benefits.
As a former television news anchor and medical correspondent, I learned early on what incorporating the right supplements could do, not just for my skin, but for my overall health. Although the results of my regimen were amazing, I grew weary of taking 15 pills a day! It became my mission to create beauty ingestibles that were effective, easy to use and delicious.
When starting a beauty wellness routine, it's important to pay attention to ingredients and the science behind them. Some ingredients that are especially important for the skin and body are collagen, hyaluronic acid (HA), phytoceramides and polyphenol-rich antioxidants.
1. Collagen
Collagen is really having a moment right now. It's the most abundant protein in the body and one of the major building blocks of bones, skin, muscles, tendons and ligaments. Collagen makes up about 75% of the skin and is responsible for keeping it firm and bouncy. As we age, collagen production slows down. That's why it's so beneficial to add a collagen supplement to a daily beauty wellness routine.
But not all collagen is created equal. Look for a bioactive collagen peptide. This means that the collagen is "hydrolyzed," or broken down in a way that makes it bioavailable to the body and ready to be absorbed properly. Taking the right supplements that increase collagen levels can help brighten and tighten the skin, resulting in a beautiful glow.
The long-term effects of a collagen supplement are cumulative. In addition to encouraging new collagen production, it protects both new and existing collagen, so each skin layer appears healthier.
Continue Reading the other 3 ingestibles that consumers are going to look for in our Digital Magazine...
Lisa Pineiro founded Glotrition, a skin and beauty supplements brand, with the desire to help people change their skin from the inside out. Previously, Pineiro was a television news anchor and medical correspondent, which is where she learned about the important link between beauty and nutrition.