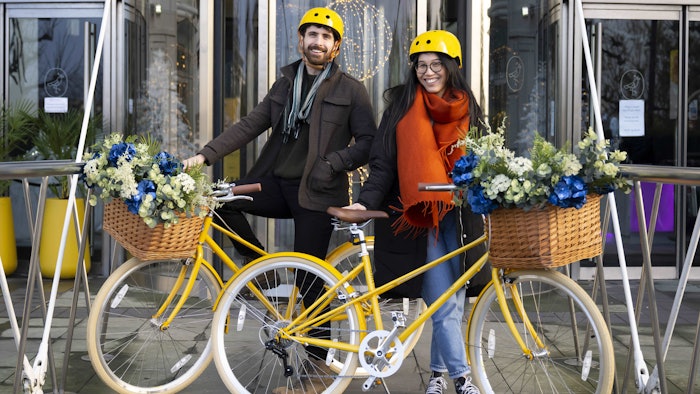 Voco Hotels has launched its Very Important Peddler (VIP) package, running through Jan. 31, 2023, which rewards guests according to the miles they bike across cities in the U.K. This fun offering is meant to reinforce the company's sustainability efforts. 
Related: How Hotels Are Altering Wellness Offerings
Guests who opt to explore the city can turn their miles into rewards when they book the Voco VIP package. With free access to bicycles, guests can sustainably explore local surroundings and will receive rewards upon showing their mileage. 
Voco VIP Rewards 
Rewards will differ per location and can include cocktails, hot drinks, room upgrades, spa treatments, discounted food and IHG One Rewards points:
2 miles cycled in a day:
A cocktail or hot drink of their choice
1,000 IHG One Rewards points
5 miles cycled in a day:
A choice of discounted spa treatment or complimentary treatment (subject to availability)
Food and beverage discounts, a complimentary meal or afternoon tea 
5,000 IHG One Rewards points
10 miles cycled in a day:
10,000 IHG One Rewards points
The reward opportunities are available at Voco St. David's Cardiff, Voco St. John's Solihull, Voco Edinburgh – Haymarket, Voco Reading and Voco Grand Central Glasgow. Guest can prove distance using any tracking app of their choice in order to receive rewards. 
"We know responsible and sustainable travel is high on our guest's agenda, so with our VIP package we are encouraging guests to 'come on in' and experience what makes the voco brand unique, while rewarding them too," said Julie Cheesman, head of Voco Hotels at IHG Hotels & Resorts. "To end the year on a high and approach 2023 with the momentum we intend to carry on, we hope that the miles cycled by our guests contributes in some way to supporting green targets in our communities across the U.K. and encourages more to tread lightly on our planet."