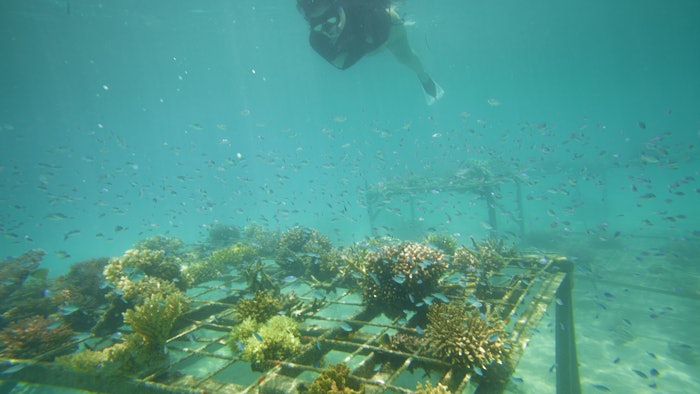 Sun care spa brand Soleil TouJours has created a partnership with the GoldenEye Foundation in Jamaica, donating a portion of its proceeds to support coral reef restoration.
Soleil TouJours sun care products are reef safe and created to support the skin and the environment. The GoldenEye Foundation trains its local fishermen as coral gardeners, who have now grown and planted over 18,000 corals onto the reefs within the Oracabessa Bay Fish Sanctuary.
This initiative aims to replant 80,000 corals in the fish sanctuary.