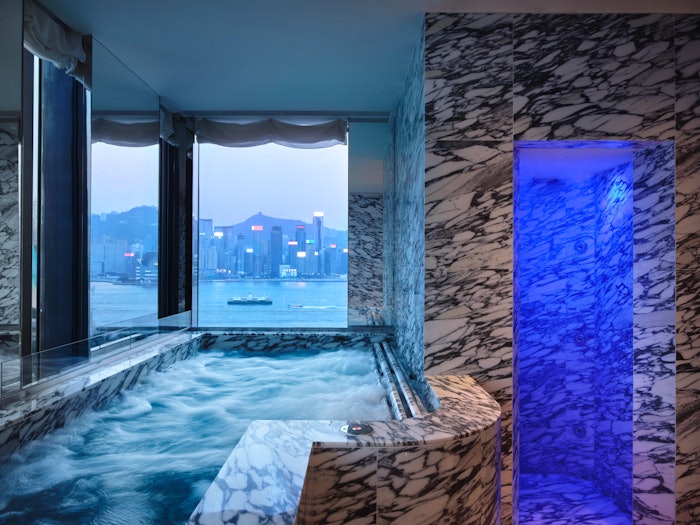 Rosewood Hong Kong has announced a series of treatments at its Asaya Spa focused on women's health before, during and after pregnancy, including menopause support for healthy aging. The Well-Women treatment series includes five signature remedies that were created in partnership with pre and post-natal holistic specialists Restoring Mums. With Asaya's expert therapists certified to perform Restoring Mums' signature pre and post-natal treatments, mothers are sustained throughout their pregnancy journey and beyond.
Related: 2023's Top Trending Spa Treatments and Experiences
Womb Well-Being: Nurturing the Divine Core (60 minutes)
This massage focuses on overall womb health, especially to support seeking fertility. The manual massage mobilizes the reproductive organs, restoring blood flow and lymphatic drainage and releasing the surrounding nerves and chi (life force) to align the uterus to its optimum position.
Mothers-To-Be: Pe-Natal Massage (60-90 minutes)
This nurturing essential oils massage for mothers-to-be stimulates the lymphatic system for improved immunity, removes toxins to alleviate water retention and enhances sleep and overall well-being.
Slimum for Asaya: Post Natal Massage (60 minutes)
This post-natal treatment utilizes Restoring Mums' signature technique of abdominal binding in organic linen to help re-establish the muscles and restore connective tissue for quicker postpartum recovery.