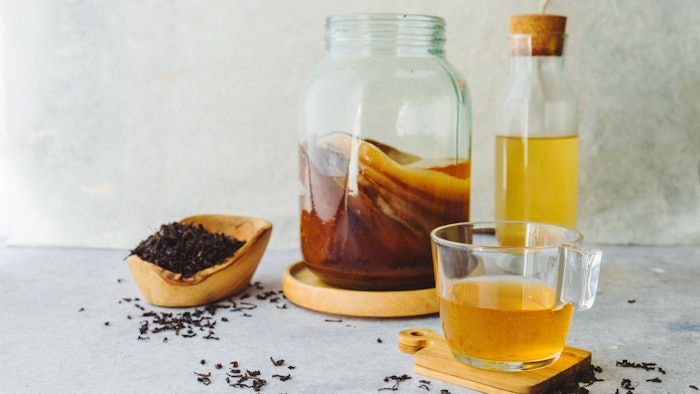 Spring is officially here, and that means new spa treatments! We've compiled a list of some of our favorite new spring treatments, featuring offerings from The Spa at Desert Springs, Ponte Vedra Inn & Club, Hotel Viata and more!
Related: 3 Mermaid-Inspired Spa Treatments for the Face and Body
1. Kombucha Wellness Facial
The Spa at Desert Springs, located at Palm Desert's largest resort, JW Marriott Desert Springs Resort & Spa, has launched The Kombucha Wellness Facial just in time for spring. Designed to refresh and balance skin after the winter, the combination of kombucha, white tea, ginger and jasmine work in unison to ensure protection for the skin's barrier. The 60-min facial ($220) illuminates and supports the skin's natural microbiome with gentle botanicals paired with pre, pro and postbiotics. Other popular treatments include The Desert Journey, using all locally grown + sourced ingredients incl. Medjool dates as well as the Vitamin D Immune Boost Facial, which works against exposure to screens, wireless devices, UV, heat and pollution.
2. Apricot Blossom Body De-Stressor
Ponte Vedra Inn & Club in Ponte Vedra Beach, Florida, has introduced the Apricot Blossom Body De-Stressor to its luxe menu of services this April. The Apricot Blossom Body De-Stressor is a personalized treatment with steaming nectar-infused towels rich with coconut milk pressed against the skin to provide hydration, nourishment and enhance smooth texture. The skin is thoroughly buffed with a shea sugar and citrus exfoliant, followed by a firming mask made with banana and turmeric giving the skin a dose of antioxidants. In addition, guests can top the 60-minute treatment off with a luxurious moon dip body mousse to enhance skin texture while delivering brighter-looking skin with a radiant glow.
3. Spring Bloom Ritual
Estancia La Jolla Hotel & Spa in San Diego, California, offers a standard and secret menu of seasonal flavors, with menu highlights including floral-forward cocktails and bites. Spa Estancia, the resort's signature spa experience, developed an exclusive Spring Bloom Ritual treatment. The 100-minute long service starts with a grounding mud mask and aromatic nature walk where guests can choose to stroll through the orange blossom groves, the fields of lavender, fragrant vines of white jasmine or a garden of blossoming geranium, followed by a warm stone neck massage with an organic honey and sunflower butter blend.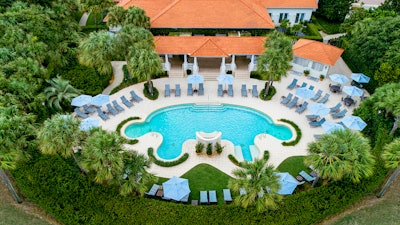 4. Spa Viata at Hotel Viata
To restore the body and mind, Hotel Viata in Austin, Texas, is offering a Spiritual Sleepover package this spring. The package includes overnight accommodations, a 50-minute Cuore e Mente Facial at Spa Viata and plant-based breakfast at Laurel each morning of the stay. The facial promotes optimal cleansing, healing and regeneration on a cellular level.
5. Spring Botanicals Treatment
Prepare for the warmer days ahead with an 80-minute Spring Botanicals treatment ($240) at The Joseph in Nashville, Tennessee to brighten and energize the skin. The 80-minute experience begins with a full body brushing to stimulate circulation and cleanse the lymphatic system, followed by a hydrating balm wrap leaving the skin smooth and healthy with a renewed glow. Finish with a 40-minute massage with aromatic rose oil to relieve tension and soothe the skin while bringing deep calm to the mind.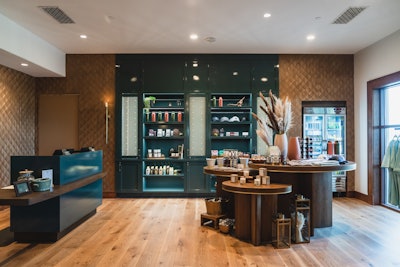 6. Tranquil Drift
Designed to reduce tension, boost circulation and improve sleep quality, The Tranquil Drift ($240) at The Joseph is an 80-minute wellness experience that includes a 60-minute massage, followed by 20 minutes of uninterrupted sleeping time. Infused with premium CBD and CBN topicals, the specialized massage focuses on feet, head and shoulders to maximize relaxation. Then, drift into slumber amidst the amber glow of the quiet treatment room retreat.