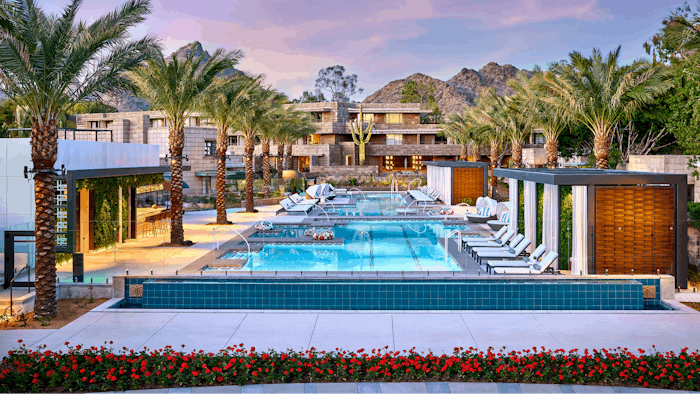 Photo courtesy of Arizona Biltmore, A Waldorf Astoria Resort
To celebrate Women's History Month this March and International Women's Day on Mar. 8, 2023, spas around the world are offering groundbreaking female health treatments. 
From a menopause retreat in Orlando and Goddess Bath Ritual in Arizona to services for those experiencing menopause, infertility and hormone imbalances in St. Lucia, here's what spas are doing to celebrate women this month. 
Related: Herbal Remedies to Aid Women's Health Conditions
Women's Wellness Treatments
St. Lucia
Located in the first country to be named after a woman, out of only two in the world, The Landings Resort and Spa reinvigorated its spa mission this month with a dedicated menu of treatments solely for those experiencing menopause, plus those affected by infertility, menstrual pains, postpartum, hormonal imbalances, polycystic ovarian syndrome. The spa pairs effective teas and oils such as Ginseng for vaginal dryness with treatments like the Women's Health Massage that improves libido, reduces cortisol levels and hot flashes. Guests can receive targeted treatments including:
Menstrual Relief Massage with compression techniques, heating pads and oils that promote pain and muscle relief.
Women's Health Massage for menopause symptoms, featuring clary sage oil to reduce cortisol levels, sandalwood oil to improve libido, thyme oil to increase progesterone, and ginseng tea to prevent hot flashes and night sweats.
Diamond Well-Living Massage that treats insomnia, sooths menstrual cramps, resets the thyroid and balances blood glucose levels.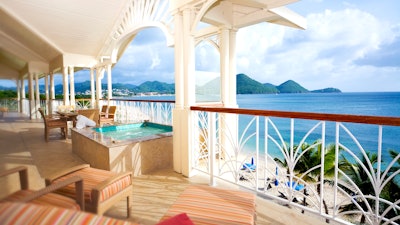 Orlando, FL
Lake Nona Wave Hotel is home to Well+ech by Wave, a collection of rooms hardwired with a rotating roster of inventions from 10 of the year's most pioneering brands leading in health and sleep. The hotel launched a menopause retreat where attendees can attend workshops from hormone, metabolic and mindfulness experts. These workshops and exercises are centered around the Ayurveda benefits to menopause, fitness changes as the body changes and exploring ways to embrace sexuality. 
Phoenix, AZ
The Tierre Luna Spa and Sol Garden at the Arizona Biltmore, A Waldorf Astoria Resort designed a salt room providing all the natural benefits of Halotherapy. This wellness practice can be beneficial for pregnant women, aid in allergies or respiratory issues, as well as boost immunity and relieve body tension. Women can honor, thank and uplift their inner goddess with a Goddess Bath Ritual that cleanses  negative energy and invites emotional healing through a deep floral soak. 
The spa's treatment menu reflects the core pillars of desert botanicals, cosmic connection and dynamic recovery. Indigenous mud, desert herbs and native scents are utilized throughout the spa services to pay tribute to the resort's desert surroundings. Some of the treatment offerings include the Signature Massage + Body Experiences, Skin Care, Soaking Experiences, Cosmic Experiences and Finishing Touches.