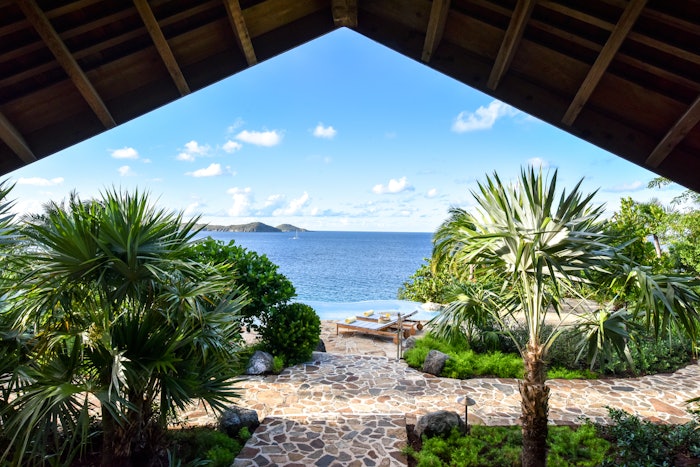 Photo courtesy of Rosewood Little Dix Bay
In a recently released survey published by GetYourGuide, 62% of travelers revealed that a trip is "wasted" if they don't experience the local culture during their stay. Cultural experiences have been gaining popularity at travel destinations across the world, and spas are expanding their services to match this interest. 
Hyper-local indigenous plants, produce and other resources are being incorporated into treatments at spas, with many of these resources plucked from the earth within minutes of the treatment space (and some even transporting guests directly to these healing sites). Here are a few spas that offer indigenous travel experiences for guests. 
Related: Trending Treatments: Indigenous Traditions That Heal and Rejuvenate
1. Timbers Kaua'i Farm to Spa Treatments
The Farm to Spa concept at Timbers Kaua'i flows into the Nanea Spa with the Ultimate Body Treatment which uses raw Hōkūala Honey harvested from The Farm's organic apiary and coconut oil sourced throughout the Hōkūala Resort. Incorporating organic fruits and herbs harvested from The Farm comes naturally to Nanea Spa, and is also often found complimenting their organic facials and body treatments. Wellness teas and refreshments are offered daily to their spa guests and are infused with herbs such as peppermint, basil, turmeric and ginger and fruits such as lemon, roselle (edible hibiscus) and soursop leaves, all from The Farm.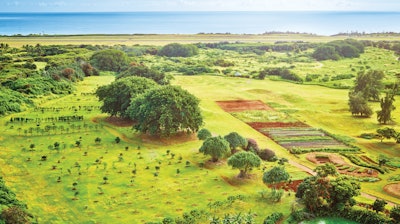 2. Salt Spa at The Reeds' Locally Sourced Salt Scrub in Partnership With Salty Acres
The Reeds at Shelter Haven has partnered with Salty Acres, a 4th generation NJ-based salt farm to created their signature salt experience. The eight-to-twelve-week process begins by gathering the Atlantic Ocean waters north of Avalon and filtering it back at their greenhouse. They then allow the sun to solar evaporate the water naturally. When the evaporation takes place, the salt begins to separate into two different salts: sodium and magnesium. When it is dry, they harvest the edible salts for the kitchen and then magnesium for body products for the bath. Then, it is packaged and sent over to Salt Spa for their signature treatments.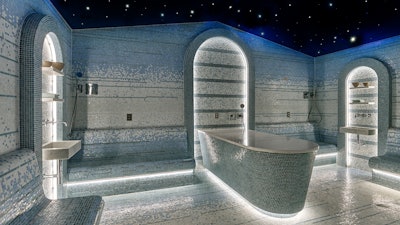 3. Rosewood Little Dix Bay's Immersion Into The BVI's Healing Batholiths
Located amongst the untamed beauty and crystal blue waters of the Caribbean, Rosewood Little Dix Bay's Journey to The Baths experience allows guests to explore the healing waters of BVIs. These giant boulders or batholiths, brought to the surface by volcanic eruptions, are scattered about forming a grotto and tranquil pools. This excursion to the destination's National Park is followed by a relaxing spa treatment at the resort's Sense, A Rosewood Spa to rejuvenate the body and face.