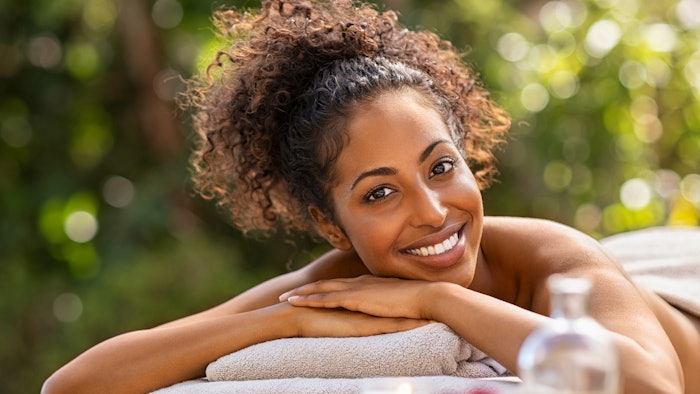 Woodhouse has launched an uplifting menu that includes a curated guide of mood-enhancing services, in the company's spa locations nationwide. Each treatment will be customized to deliver the exact mood a guest desires. 
"At Woodhouse, we recognize the powerful relationship between our internal mood and how we present ourselves each day, which sparked the inspiration to create this transformative menu that includes a thoughtful blend of mood services,'' said Christina Russell, CEO of Woodhouse. "We are excited to share these new offerings that touch on every aspect of a client's desire when they step into a Woodhouse location."
Mood Service Treatments
Calm. These treatments will exude a sense of peacefulness and relaxation. Select services include the Body Balance Massage, Holistic Body Detox and Nourishing Wrap.
Resilient. Healing at a deeper level that will leave guests feeling rebuilt and relieve pressure. Select services include the Deep Tissue Transformation, Microdermabrasion and Recover and Relax.
Connected. These treatments encourage the connection of mind and body, and a deeper experience with loved ones. Treatments include Couple's Retreat and Mother to Be.
Confident. Created to help clients feel comfortable in their own skin, services include the Black Sand Rejuvenation Signature Body Treatment, Lift + Firm Facial, Anti-Aging Facial and Shellac Gel Manicure or Pedicure.
Energized. Guests can get invigorated with an experience designed to refresh the body through the Relax and Run Massage, True Renewal Package featuring the Woodhouse Signature Sculpt Facial + Black Sand Rejuvenation, and the Luxury Hand Retreat.
Balanced. Clients can re-center the body with these treatments focused on putting greater clarity and control into their life:  the Tranquil Massage, Holistic Body Detox and House Signature: Luxury Foot Retreat.
In addition to the new services, Woodhouse is debuting a take-home Mood Box for the holidays. The Mood Box will allow guests to re-create the mood care of Woodhouse from the comfort of their own home, and it includes a custom Woodhouse-etched bamboo box, a lava stone beaded brace, two custom essential oil blends and a worry stone with a corresponding mantra card.