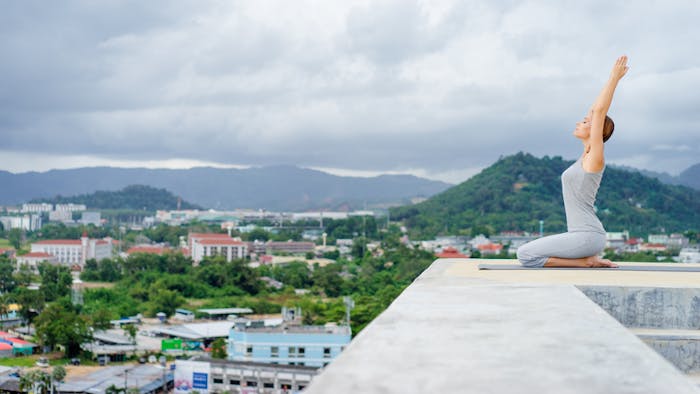 It's time for your menu inspiration! Check out these unique treatment offerings from spas around the world.
1. Meditative Nail Care
Glen Ivy Hot Springs has introduced a meditative nail care service: Sound of Color. The Sound of Color nail care program merges the beauty ritual of the pedicure with the ancient practice of meditation to simultaneously care for inner and outer wellness. With 36 vegan SpaRitual shades intentionally paired with meditations curated by meditation service Unplug, clients can turn off their minds and relax while being beautified.
2. Desert-Inspired Bodywork
Sunstone Spa at the Agua Caliente Resort Casino has refreshed its treatment menu, with a range of new offerings like specialized massage therapy, clinical signature facials and pampering body treatments featuring gemstone polishes and gemstone fusion wraps. Two desert-inspired treatments stand out:
Blue Sage Desert Mud Wrap: Desert mud infused with indigenous herbs of sage and arnica heal, cleanse and soothe muscles. While the client is under an infrared sauna healing dome, the therapist performs a neck and scalp massage using wild lavender herbal lotion.

Desert Rain Massage: This Swedish-inspired, light-to-medium pressure massage uses the aromatic, local desert botanicals. The sage and lavender are reminiscent of desert rain and help support immune function, reduce stress levels and address fatigue. Heated fluorite and magnesite stones relax muscles and settle the nerves.
3. Wellness Cabanas
Casa Velas in Puerto Vallarta has launched Wellness Cabanas, available in the intimate space of a suite or at the botanical garden adjacent to the spa labyrinth. Wellness-focused amenities include aromatherapy, a personal speaker with calming meditation music, spa water, MUSE meditation headband, mandala coloring books and more. Guests who book one of these dedicated wellness suites can also enjoy a complimentary massage in suite or at ABJA Spa.
4. Yoga Around Rome
The newest offering at Sofitel Rome Villa Borghese is a private 90-minute hatha yoga class at some of Rome's most scenic locations. Guests can choose from iconic spots and hidden gems throughout the city, and they can even opt for yoga on their suite terrace. Classes are led by Italian hatha yoga instructor and naturopath Barbara Capriotti, who works to help guests rebalance physically and emotionally, stimulating their innate self-healing abilities.
Yoga Around Rome is available to both hotel guests and the public.