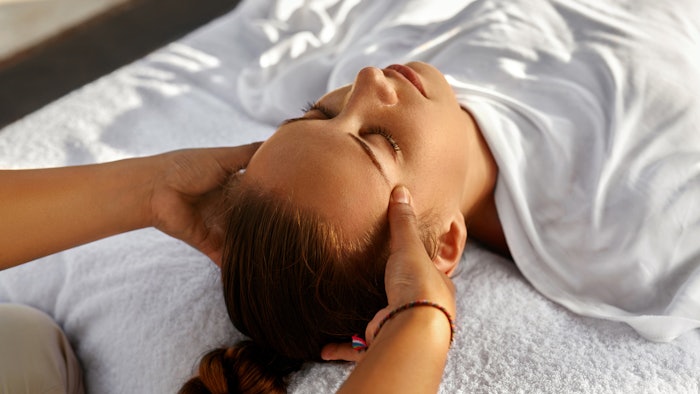 Self-care refers to the deliberate and proactive actions that individuals take to maintain their physical, mental, and emotional health and well-being. Here are some of the benefits of self-care, specifically a great scalp massage during your guests' treatment.
Scalp massage has many potential benefits for the health of the hair and scalp, as well as for general well-being. Some of the benefits of scalp massage include:
Improved circulation: Scalp massage can help to increase blood flow to the scalp, which can stimulate hair growth and promote healthy hair.
Reduced stress: Massaging the scalp can help to reduce stress and tension in the body, which can contribute to overall relaxation and well-being.
Increased relaxation: Scalp massage can be a relaxing and soothing experience, which can help to reduce anxiety and improve mood.
Improved scalp health: Massaging the scalp can help to exfoliate the skin and remove dead skin cells, which can improve the health of the scalp and reduce dandruff.
Improved hair texture: Regular scalp massage can help to improve the texture and quality of your hair, making it look and feel softer, shinier, and healthier.
Related: Hair and Scalp Treatments to Reinvigorate Tired Minds
Overall, scalp massage can be a simple and enjoyable way to improve the health and appearance of your guests' hair and scalp, while also promoting relaxation and well-being.