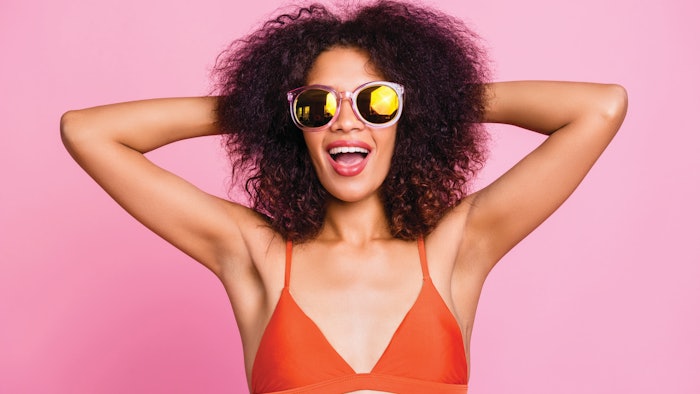 Body treatments are all the rage this year, with clients looking to contour and shape their physiques as summer sees more and more reopenings. These body slimming protocols are the perfect inspiration for your menu and sure to entice more guests to book their visit asap!
ICOONE Body Treatment
(40 min./$200-$250)
Icoone
1. Provide an icoone body suit for the client to change into.
2. Have the client lie down on the table.
3. Perform the 20-30 minute lymphatic drainage Base Program. The icoone roboderm technology uses recessed, dimpled, mechanical rollers combined with suction, which is adjustable depending on skin sensitivity.
4. Perform a 10-minute Focus Program on each area the client desires. Focus programs include: fat reduction on the midsection, upper body, leg or calf; cellulite on the arms, buttocks or legs; skin rejuvenation on any area of the body; face and neck; double chin; puffy eyes; relaxation; energy boost and circulation.
Note: Icoone roboderm can be used daily on any body part or the entire body. There are 11 different attachments that can be used on the face and body.
Find more body slimming and contouring protocols on Page DM5 in the Digital Magazine.
Continue Reading our Digital Magazine for 5 more body slimming protocols...