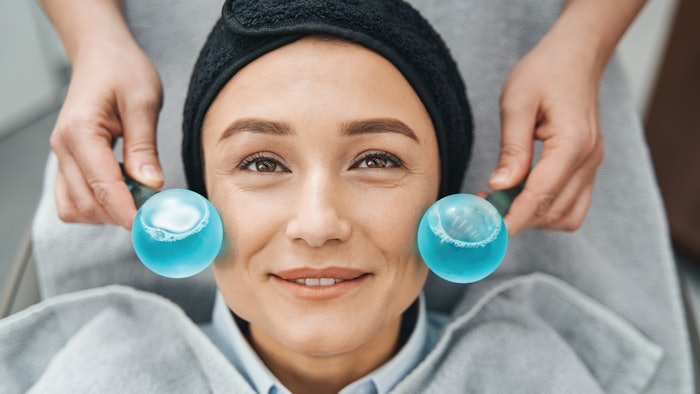 Spas are tasked with the challenge of keeping a fresh and inviting assortment of offerings for guests, causing them to keep coming back and becoming the spa's best brand ambassadors. New treatments also serve to add an infusion of opportunities that will keep the business contemporary and relevant. Instead of a "set it and forget it" approach, menu development should be constant, dynamic and evolving, with a consistent eye on what isn't working dosed with an innovative spirit to try new things.
Borne from the perspective of what would best aid transformation for your clientele, new service trends and elements can be implemented to expand and customize the guest experience—and the experience is what ultimately sets each business apart from the next, even if they provide similar technical services. More than simply adding a trending menu name, buzzy technology or retail item that's all the rage, sustainable success is in getting the experience right.
As wellness takes the driver's seat for the general population post-pandemic, now is a great time to reincorporate the use of temperature variation as a part of the guest experience. Although there are new elements and methods of application, thermotherapy (heat) and cryotherapy (cold) have been used for centuries in alternative and complementary medical modalities.
There are many proven benefits of each extreme. Heat promotes blood flow and triggers sweating to purge impurities. It relaxes muscles and tension, relieves pain and tightness, and aids in the healing of damaged tissue. Cold, on the other hand, constricts blood flow to reduce inflammation, alleviate swelling or edema, and act as an analgesic. Internally, it encourages thermogenesis (natural fat burning), and externally it helps tighten the skin.
Alternating hot and cold in small increments—in the shower, for instance—and always ending in cold, also called contrast therapy or thermal shock, has therapeutic whole body benefits including increased energy and alertness, overall improved immune function, better circulation and enhanced mood.
Hot and Cold Elements
Many spa protocols are fully dedicated to hot or cold therapy and their known benefits, but there are also elements of these therapies that can be integrated into other services and contribute to the overall wellness journey.
Continue reading to learn more about different types of hot and cold therapies you can add to your spa in our Digital Magazine...
Toshiana Baker is the founder of SpaWorx (spaworx.biz), a consulting and training development agency for spa, beauty and wellness organizations. She is also the founder of the Network of Multi-Cultural Spa and Wellness Professionals (NMSWP), a groundbreaking community to create a sense of belonging for underrepresented and marginalized spa pros. Baker is a passionate organizational leader, dynamic speaker and bestselling author who has served the spa and beauty industry as a licensed skin care therapist and global educator for nearly 15 years.