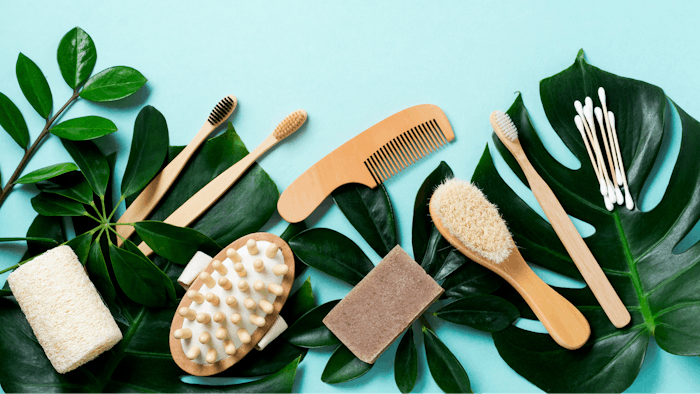 How do waterless spa treatments work?
Christian Jurist, MD, AMS, FS, medical director of global education for Pevonia: It's basically a treatment that doesn't require or depend on water for its execution. These treatments can be completed from beginning to end without spraying, wetting or rinsing any amount of water over the skin. However, this doesn't mean that the products used aren't water-based, nor that a humid or steamed towel cannot be used at some point.
Pevonia offers two no-rinse body wrap treatments: the Cactus & Agave and the Crepe-No-More. Although both antiaging treatments are quite popular, the Crepe-No-More has an edge, thanks to its outstanding and expedited results when it comes to de-aging body skin and body contouring.
Sabriya Phillip, spa concierge of The Spa at Curtain Bluff in Antigua, West Indies: A waterless treatment is an eco-conscious way of conserving water during a spa service. Today, water is becoming increasingly scarce, and in beauty and wellness there has been a lot of exploration on ways to develop innovative and concentrated products beneficial to the skin and body while preserving the world's reservoirs.
Our spa's most popular waterless treatment is the Ultimate De-Stressor Massage (60 min./$110; 90 min./$150). This massage, which is similar to a Swedish massage, is intended for deep relaxation, increased circulation, and full mind and body stress relief.
Lilly Rojas, founder of Lili and Cata Nail Saloon in Brooklyn, New York: For nail salons, a waterless treatment is a service done without any soaking of nails in water. All of our salon's treatments are waterless, and the most popular are our pedicures. We've enhanced these services specifically to make up for the lack of soaking tubs. We begin all of our waterless manicures and pedicures with a refreshing antibacterial spray containing essential oils of lemongrass and peppermint to naturally disinfect. We then use warm towels to clean and prep the hands and feet. Then the client is ready to experience a waterless service, which includes nail care and a moisturizing massage.
Continue reading on for marketing tips and benefits of waterless spa treatments in our Digtal Magazine...