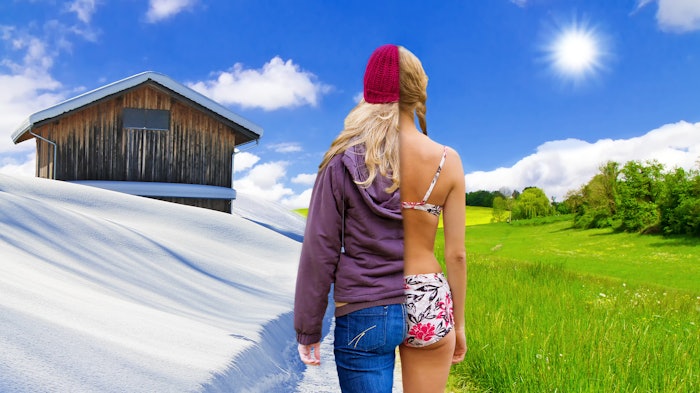 As the seasons change, the weather starts to cool, and the Texas humidity begins to dissipate, seasonal changes is a great time to rethink your skin care routine. When skin experiences a dramatic change in environmental factors, it can react with dryness and irritation. This year has also come with unique skin care challenges with mask usage causing further disruption to skin imbalances.
I've included my top tips for adapting routines to help ensure healthy, radiant and glowing skin year-round.
Pay Attention to Any Changes
During the winter season, lower humidity levels and colder temperatures tend to dry out skin. However, environmental factors are only part of the equation. Things like our diet, sun exposure, stress, air pollution and even blue light can influence skin health. It is important to take notice of any changes in order to adapt the way we are caring for our skin.
Maintain Moisture
Ensuring moisture is my top skin care priority during any season. With that in mind, I recommend using a lighter exfoliation routine or more gentle cleansers to ensure products are not stripping away moisture. Even if you have oily skin, it is important to apply a moisturizer more frequently during the colder months as it helps to protect your skin's moisture barrier which helps to keep oil production under control.
Consider a Little Boost
Although a good at-home skin care routine is the most important step for skin health, getting a regular facial is like adding a vitamin boost to a smoothie. Seeing an esthetician regularly provides a deep cleaning for pores. They can also help to make recommendations that are customized to your unique skin type based on lifestyle, seasonal, and environmental factors. At Spa Django our talented estheticians provide a variety of customizable facial options to fit any preference, such as organic approaches and services that focus on anti-aging.
Combatting Maskne
Maskne is something that most of us have encountered with the onset of mask usage causing skin irritation. I recommend using less makeup on areas of the face that are covered by masks, as the extra humidity can really clog up pores and cause breakouts. It's also worth washing clothe masks with a fragrance-free laundry soap to avoid further irritation, and end each day with a cleansing and moisturizing skin care routine.
Adrienne Willis is the Director of Spa at Hyatt Regency Lost Pines Resort & Spa. With more than 10 years working in the spa industry, Willis has worked at resorts throughout the country from Hyatt Regency Monterey in California to Hyatt Regency Maui in Hawaii. Willis is passionate about helping guests relax and focus on wellbeing, from rejuvenating facials and skin care health to pampering spa treatments.