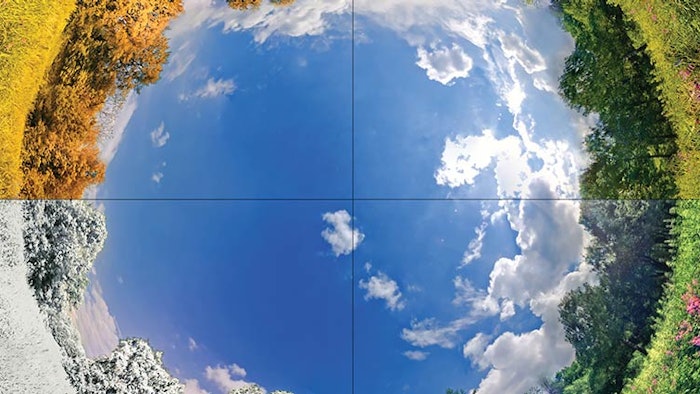 The concept of seasonal offerings can be seen every August as Starbucks starts selling its Pumpkin Spice Latte (PSL). Since its launch in 2003, PSL has sold more than $350 million cups generating over an estimated $1 billion in revenue. Similar to the way retail businesses and restaurants change up their options and offerings based on what's available each season, the concept of seasonal spa treatments is far from new. The fall pumpkin facial may not create the PSL's level of sales, but it's still a fall ingredient that's often requested and enjoyed by consumers.
So, how do you keep that energy going all year with a seasonal menu that is both fresh and inviting for your clients? Think about walking into your favorite retail location: The store is adjusted every few weeks to feature the new items and rearrange the long-standing favorites. The same approach can be taken with spa services. Consider your most popular treatments and think about how they can be modified or refreshed based on the time of year. It can be as simple as tweaking express services or coming up with new add-on options. Remember that the experience doesn't have to be limited to the treatment room: The inclusion of spa drinks that coincide with the seasons will help clients further immerse themselves into the sensory journey.
In Season
Seasonal treatments are really an opportunity to showcase what's new at your location. Treatments can be centered around holidays, events, trends and happenings.
Winter treatments should focus on warming the body inside and out, which can be achieved with heated and water-focused treatments that keep the body hydrated and repel the chilly weather. Canyon Ranch Las Vegas recently launched a few indulgent winter services under the leadership of Deidre Strunk, vice president of spa, fitness and beauty. The Vanilla Bourbon Hot Toddy Massage, Berry & Fig Antiaging Facial and Toasted Fig & Berry Cocoon each include a foot scrub and address the dried out skin and heels associated with life in Las Vegas, plus the seasonal scents make each service especially luxurious and timely.
The beginning of the year is associated with getting healthy and fit after weeks of indulgence from holiday parties. That notion–New Year, New You–is one we see every January. In that same vein, winter is notorious for dry skin due to chillier temperatures and lower humidity. The development of experiences that can add moisture back into the skin is essential this time of year. One key ingredient for these treatments is ginger, which helps reduce inflammation, balance skin tone and aid in digestion, especially after all of those holiday parties. It would be smart to offer a ginger-infused tea and ginger moisturizer to stave off the dryness of winter and boost detox in the New Year.
Continue Reading on how to craft seasonal spa treatments in our Digital Magazine...
Sherrie Tennessee has more than 16 years in the spa industry, having held positions as a massage therapist, spa owner, speaker, educator and author. She is currently the education director of SpaSOS, a spa and wellness education and consulting firm.