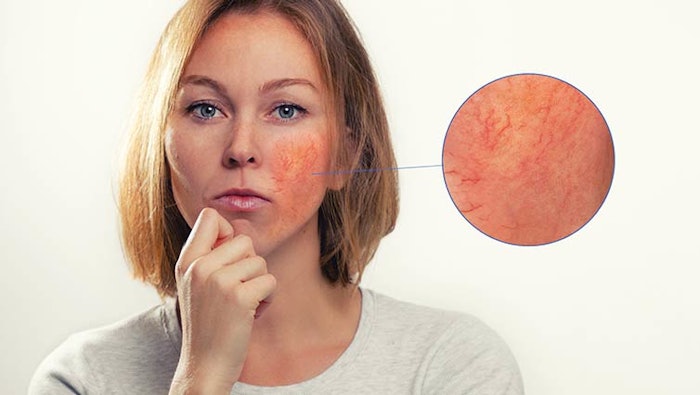 What's your most effective facial for sensitive skin?
Niki Herron, owner of DayDreams Day Spa and Medical Aesthetics, and Bliss Facial Spa and Salon with multiple locations in Florida: Having had traumatic reactions in the past, many people with sensitive skin are either hesitant about or outright intimidated by facials and spa treatments. With this in mind, DayDreams has developed a plethora of professional facials that specifically cater to the needs of these guests. My personal favorite is the Targeted Corrective Facial (65 min./$110), which is a customized treatment; for those with sensitive skin, it features the soothing Pevonia Plantomer Mask. This particular mask is absolutely perfect for those with sensitivities because it's cooling, alginate-based and loaded with natural minerals that calm and enrich the skin. Not only does this facial feel great, it also does real work to soothe irritation and improve circulation.
Kristen Kulas, owner of Kristen Leigh Organic Skin Care in New York City: My best facials are customized and tailored to each client, and I often choose the AquaPeel with Hydrogen Galvanic (90 min./starting at $200) or The Oxygen Refuel (90 min./starting at $200) for those with reactive complexions. The ingredients I find to be essential for treating sensitive skin include pure botanical hyaluronic acid (HA), which is naturally present in the skin and joints, and assists with healing thanks to its anti-inflammatory and reparative properties. Botanical enzymes help lift, brighten, decongest and soothe sensitive and acne-prone skin types beautifully, and Saian Freeze-Dried Collagen & Cellulosic Sheet Masks are game changers that can calm any condition while plumping and hydrating.
Seda Azarian, operations manager at ReBalance NYC in New York City: The treatment we're incorporating is the Red Out Facial (60 min./$265) for skin sensitivity or rosacea. This service reduces inflammation, is antimicrobial and antibacterial, and delivers the antioxidant-rich benefits of seaweed, leaving the skin even, calm and clear. When we see issues that go beyond sensitivity, like aging concerns combined with adult acne, I recommend microneedling followed by a Repêchage Red Out Sheet Mask, which provides calming, anti-inflammatory benefits. For skin showing signs of hyperpigmentation, I recommend the IPL Photofacial (60 min./starting at $250).
Continue reading about treating sensitive skin in our Digital Magazine...