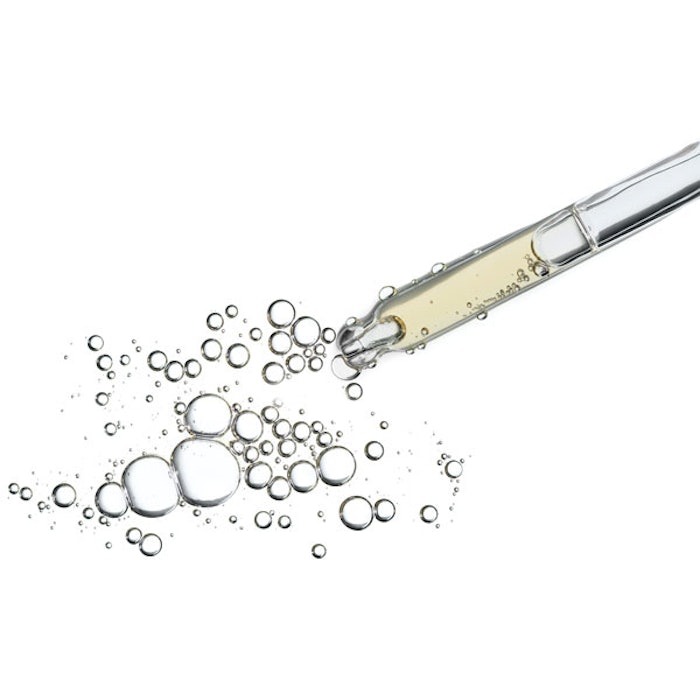 Skincare pros give us the lowdown on the best ways to use vitamin A.
What skin conditions are best addressed with retinol?
Bianca de Jong, owner, Forest Spa Boutique in Palo Alto, California: Over-the-counter retinol is a very popular antiaging ingredient used to minimize fine lines and hyperpigmentation. It stimulates the basal cells to divide and move up to the surface of the skin, yielding a smoother complexion. It can also drastically improve rosacea flare-ups, thanks to its anti-inflammatory benefits.
Marianna Stern, esthetician, Skin Spa New York in New York City: Retinol has been found to be most beneficial for people with acne, aging and hyperpigmentation concerns. It's a derivative of vitamin A, which isn't naturally produced by the body but is responsible for healthy bones and muscles; it also aids in the production of collagen. Topical retinol works by boosting the skin's renewal process, removing dead cells on the surface for a brighter, tighter, more even complexion.
Gina Marí, esthetician, Gina Marí Skincare in Beverly Hills, California: When properly used, products containing retinol can improve virtually all skin types. It's a powerhouse ingredient that speeds up cell turnover, which helps minimize fine lines and wrinkles, as well as scarring. It's great for those who want to combat acne and signs of aging.
What are your favorite retinol-based solutions?
Marí: I love to combine different technologies with specific products to achieve a clean and glowing complexion. I prefer diamond tipped microdermabrasion and get beautiful results combining it with the professional Murad Retinol Infusion treatment (90 min./$150), although the Retinol Infusion also works well as a stand-alone offering. If a client has dehydrated skin, I'll swap in a vitamin-infused 'wet' dermabrasion. I conclude all of my facials with vitamins A, C and E, topped off with a little jojoba oil, as well as oxygen—which imparts an immediate glow—and LED light therapy. Clients see results right away and constantly comment on how much smoother and clearer their skin looks.
Stern: I'm a huge fan of PCA Skin's retinol line, which includes a 0.5 percent pure retinol treatment that's ideal for just about every skin type. My personal favorite is the Intensive Brightening Treatment, which should be used twice a week in the evening, gradually increasing frequency to every other night. I love this product because it promotes even skin, making the complexion clear, visibly brighter and more youthful looking. My clients often tell me after using it that they constantly receive compliments and have even stopped wearing makeup!
De Jong: One of our favorite products is Pevonia Lumablanc. It's a sublime formulation that combines retinol with a mild AHA to treat hyperpigmentation, and it can be used to address larger areas such as discoloration on the chest and neck, armpits or even the insides of the thighs. Another one of our top sellers is Pevonia Stem Cell Phyto-Elite Intensive Cream, which contains retinol along with argan and comfrey stem cells, vitamin C, collagen and squalane, among other antiaging ingredients that work together to plump and improve overall texture. After three cycles, our more mature clients see a tremendous difference in wrinkle depth. For people with oily skin and no active acne, as well as those battling post-inflammatory hyperpigmentation, we recommend a series of six to eight Micro-Retinol Facials (60 min./$150) and at-home use of Pevonia Micro-Retinol Essential Moisturizer and Serum. The small retinol particles reach the deeper skin layers more easily, which results in immediate absorption of repairing ingredients that stimulate fibroblasts to reinforce collagen within the skin.
What must clients keep in mind when using retinol?
Stern: Because it can be drying, it's important that people use retinol sparingly. They should begin with a pea-size amount, applied twice a week at night. I find that pairing hyaluronic acid (HA) with retinol is highly effective for combating dehydration, since HA holds 1,000 times its weight in water and is light enough that the retinol can still penetrate.
RELATED: The Science Behind Retinol
De Jong: A lot of people have no idea that vitamin A, retinol, retinyl palmitate, retinaldehyde, tretinoin and tazarotene are all part of the same ingredient umbrella, although they differ in strength and some are only available by prescription. Because of this, consumers will often use multiple exfoliating products a day to scrub away skin flakes caused by incorrect retinol use, which leads to more and more irritation. What they actually need to do is cut back on the retinol. Some clients should apply it twice a week, while others will benefit from using it every night, depending upon a variety of lifestyle factors and their current skincare routine. They must also apply sunscreen daily, especially if they're outside a lot—unprotected skin that's been exposed to retinol will burn easily and may even blister.
Marí: In general, I like to have my clients start out using retinol two to three times per week in the evening. After a couple of weeks, I check in and see how they're tolerating it. If they're using a prescription product, additional hydration is a must, so I'll swap out their moisturizer for something a bit heavier. Since retinol exfoliates the skin, it's imperative that the client use SPF and reapply religiously. Their skin is going to be more sensitive to hyperpigmentation when exposed to UVA/UVB rays, so I also encourage them to wear hats and tint the windows in their cars.
—Alexa Joy Sherman
This story first appeared in the August issue of DAYSPA Magazine. To receive the magazine, click here to subscribe.