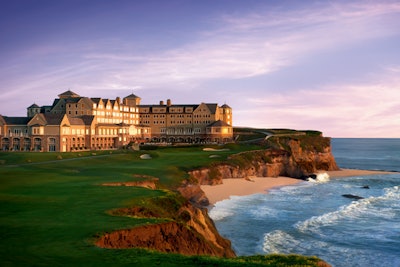 There's something quite mysterious about The Ritz-Carlton, Half Moon Bay's award-winning spa. The majestic cliffside resort overlooking 50 miles of Northern California coastline brings a new layer of luxury to the spa experience with a secret spa menu. This new menu includes an exciting ever-changing selection of extraordinary seasonal spa experiences, emphasizing the spa's rich natural surroundings and embracing the relaxing elements of the coast. Some of the treatments feature local ingredients, while others draw inspiration from outside locales to offer guests a different journey of discovery. There may only be a single treatment on the menu at a given time, or up to three. While we can't tell you what is currently on the secret menu, we can give you a peek at some sample treatments:
Matanzas Creek Lavender Escape
Escape to a place of ultimate relaxation and serenity with the restful and restorative properties of the prized lavender. Inspired by Sonoma County's award-winning Matanzas Creek Winery estate known for their sustainable, world-class wines as well as their trademark organic lavender gardens, this package begins with a fresh lavender back, hands, and feet exfoliation, wrap and massage which helps induce a more restful sleep and reduce anxiety through its natural, calming properties. A soothing lavender facial follows, leaving the mind, body, and spirit relaxed. Lavender tea using fresh Matanzas Creek lavender leaves is served between services, further infusing the body with a sense of tranquility. To cap off the experience, guests receive a gift basket including a bottle of Matanzas Creek wine; bundle of fresh lavender; lavender sachets; Matanzas Creek luxury body butter, lavender spa spritz, and lavender essential oil; and two Matanzas Creek Winery tasting vouchers including opportunity to harvest lavender at their estate to take home (based on seasonality).
$650 (130 minutes). Includes an 80-minute lavender sugar scrub, wrap, and massage; 50-minute lavender facial; Matanzas Creek gift basket.
Tatcha Rituals of Japan
Embrace the centuries-old beauty secrets and rituals of the traditional Japanese Geisha featuring the luxury Tatcha beauty line combining time-tested ingredients from Japan with cutting edge research. The Tatcha Rituals of Japan treatment begins with a revitalizing gommage treatment to gently exfoliate and nourish the skin with rare black sugar from the nutrient-dense shores of tropical Okinawa fused with camellia seed, coconut, olive, and Japanese Indigo Leaf. After the sugar dries slightly, it is followed by a massage to eliminate dead skin cells. A luxurious pearlescence facial follows, encompassing a perfect combination of time tested Geisha beauty rituals and ingredients that harness the healing and therapeutic qualities of the sea. Ingredients include crushed pearls, extracts of green tea, Okinawa red algae and rice bran. This facial is rich in vitamins, minerals, and proteins that soften and smooth the skin to restore its natural luminosity. A special Japanese bento box of fruit and sweet and salty snacks caps off the luxurious experience.
$600 (130 minutes). Includes an 80-minute gommage treatment/massage; 50-minute pearlescence facial; Japanese fruit & snack bento box.
Diamond Facial
The ultimate symbol of luxury, this indulgent Diamond Facial infuses the skin with the purity of diamond powder and tourmaline to revitalize and relax the skin to a youthful glow. Additionally, guests receive a private consultation before and after the service to ensure a fully customized experience. The package also includes an exclusive Diamond Collection gift set
$450 (120 minutes). Includes an 80-minute diamond facial; personalized skin and retail consultation; diamond collection gift set (for a limited time, while supplies last).
So, how can one find out about what is being offered on this super secret menu? Contact Leisure Services at (650) 712-7000 or email grp_rchalfmoonbayleisureservices@marriott.com.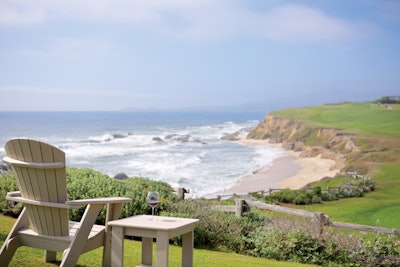 [Images courtesy of The Ritz-Carlton, Half Moon Bay]