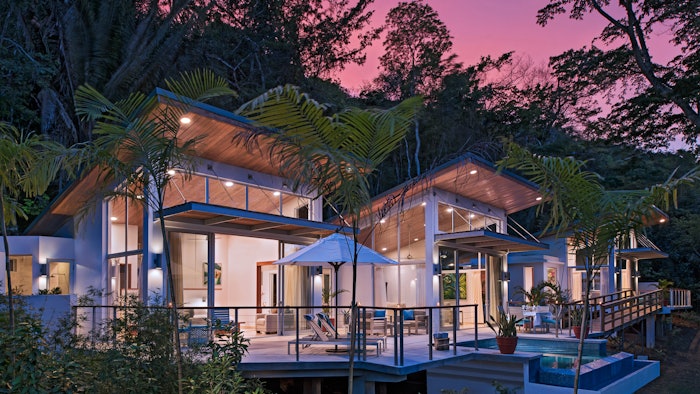 Courtesy of Regenerative Travel
Regenerative Travel, an online booking platform for properties committed to regenerative hospitality, has added three resorts to its portfolio, each chosen because of their dedication to social and environmental impact. 
Alladale Wilderness Reserve in Scotland has demonstrated a commitment to a number of initiatives:
Rewilding The Highlands
Zero-waste aquaponics vegetable garden supplying guest menus
Extensive wildlife conservation and reintroduction initiatives
Chaa Creek in Belize, a 400-acre private nature reserve, boasts a selection of eco-luxury villas, suites and cottages. In addition to its butterfly farm and Maya Organic Farm, the resort's regenerative commitments include:
Establishing the Belize Foundation for Conservation
Full-time staff are comprised entirely of locals from the nearby towns and villages
Fully sponsored secondary education scholarships for local children
An Eco-Kids Summer Camp that teaches environmental responsibility to local children
Within the Wild: Winterlake Lodge and Within the Wild: Tuka Bay Lodge, both located in Alaska, are owned by Alaskan natives, who give back to the area in the following ways: 
A 23-acre reserve is leased and conserved from the State of Alaska Mental Health Trust
Detection and clearing of hunting camps
Off-grid and self-contained electric, sewer and water systems
All produce is locally sourced
Committed to only serving Alaskan fish
Joining the Regenerative Resorts portfolio connects values-aligned members in the industry, allowing them to share best practices for working toward regenerative hospitality models. In this way, the regenerative travel community can fulfill its duty toward social justice and the environment while helping travelers make more informed decisions and find destinations that align with their values.