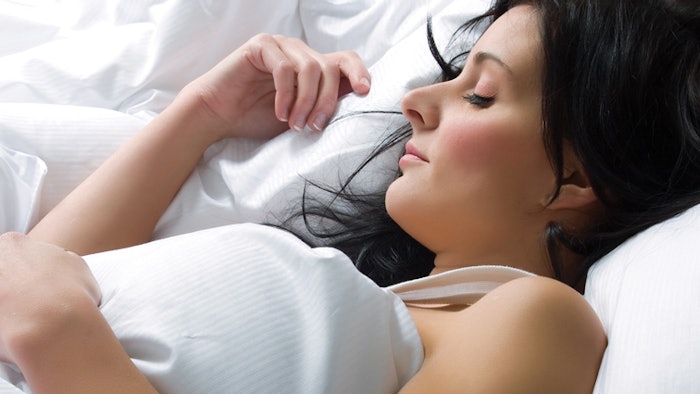 After the last two years, we are all overdue for a good night's rest. People are losing so much sleep over the stress of their busy lives, demanding jobs, familial and social responsibilities, recent unprecedented events and so much more.
It is especially important that spas and destinations help wellness-seeking guests prioritize sleep. When Rosewood set out to build a sleep program, we took a holistic approach by using a variety of practices to guide our curated experiences, such as nutrition and mindfulness.
Packaged as one comprehensive program called "Alchemy of Sleep," we use a mix of treatments, experiences and classes to ensure each guest finds the skills to encourage relaxation and incorporate new rituals into their everyday lives beyond their stay. Taking this time to truly rest helps guests shift their attention outward and find ways to be more present.
Sleep is the thing we do to reset the health of our brain and body, to put it simply. Nowadays, therapists take a scientific approach and practical application to sleep. There are two main types of sleep: Stages 1-2, non-R.E.M. sleep, are the light stages; and Stages 3-4 are Rapid Eye Movement (R.E.M.), the dream state chock full of bizarre memory experiences.
According to Matthew Walker, author of Why We Sleep, "Sleep is the single most effective thing we can do to reset our brain and body health each day—Mother Nature's best effort yet at contra-death."
When building the ideal sleep program, there are a number of things to consider.
Set a Restful Ambience
The first step toward achieving a good night's sleep is creating a restful ambience. Rosewood reviewed all aspects of the guestroom, including lighting, sounds, temperature and scent, when creating our sleep package, ensuring the most restful situation possible.
Sunlight is the body's natural alarm clock, helping it recognize that it's daytime. Light can help instruct circadian rhythms, which help us rise in the morning, peak in the middle of the day and gradually unwind as the day goes on. For this reason, we've ensured the lights are adjustable, curtains are in the guestrooms and treatment rooms, and guests can also enjoy comfortable, light-blocking, sound-muffling sleep masks.
Continue reading our Digital Magazine to learn more about Rosewood's Alchemy of Sleep programming...
Karina Chung is the area director of wellness, spa and beauty for Rosewood Hotels in North America, and is based at Rosewood Miramar Beach in Southern California. She oversees the wellness function of various properties, continuously developing and evolving the guest journey through enhanced touch points and new spa, wellness, fitness and recreation initiatives.