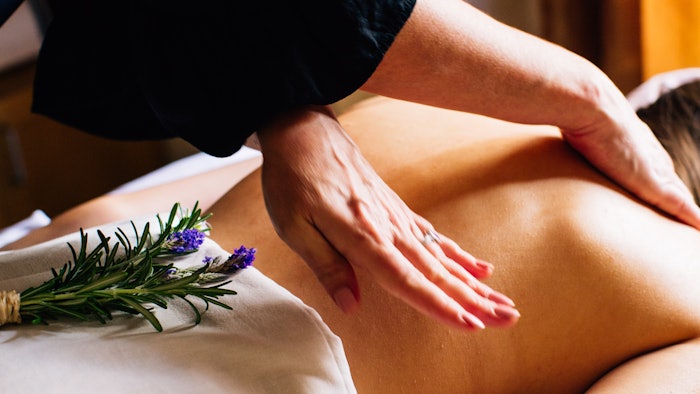 Photo courtesy Revive Spa
Summer is upon us and spa goers are looking for ways to cool down, refresh and rejuvenate. This season is the perfect time to update your offerings with treatments that mentally and physically chill down your clients. We've gathered service inspiration from some of your favorite spas. Here's to another summer of sizzling offerings.
Revive Spa at JW Marriott Phoenix Desert Ridge Resort & Spa
Strawberry Rhubarb Facial 
Restore skin's youthfulness just in time for summer with Revive Spa's Strawberry Rhubarb Facial. Strawberry gently exfoliates and removes impurities to brighten the skin, while rhubarb offers polyphenols to rejuvenate and preserve skin's youthful glow, leaving it softer, radiant and visibly smoother.
Related: 4 Refreshing Summer Aromatherapy Recipes
The Spa at Camelback Inn at JW Marriott Scottsdale Camelback Inn Resort & Spa
Desert Citrus Massage
Nourish skin and restore its luster this summer with an antioxidant-rich massage featuring The Spa's clementine citrus oil blend, followed by an exfoliating foot scrub. 
Desert Calming Facial
The facial features a deep skin cleansing ritual, complete with exfoliation and skin hydration. The Spa's Infinite Chill beauty globes relax and ease away stresses while visibly calming the skin, toning and sculpting the complexion. 
Desert Citrus Body Scrub
The Spa's sugar-whipped polish will reveal velvety-soft summer skin with a nourishing blend of botanicals, jojoba oil, olive seed powder and refreshing natural notes. 
Mii amo
Celestial Cycles
Summer reminds us to grow and flow. This season is connected to the South, with the sun at its highest and hottest point of the day, the element is water and the color blue. It expresses youth, which brings infinite possibilities for manifestation and taking action. The Summer Solstice on June 21 is the longest day of the year. The spa's specialty services include: Inspiration Massage, New Beginnings Facial, Manifestation Massage, Infinite Possibility Meditation and Grow and Glow Facial.