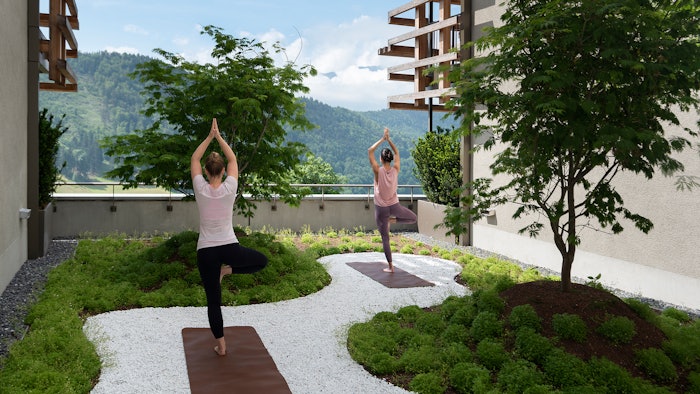 Photo courtesy of Waldhotel Health & Medical Excellence
The Waldhotel Health & Medical Excellence at Bürgenstock Hotels & Resort Lake Lucerne has partnered with fertility expert, Zita West, to create the Fit for Fertility five night retreat for guests wishing to prepare for fertility on March 12-16, 2023. 
West is a leading fertility and pregnancy specialists, known for her "whole-body" approach and promotion of the role of the mind-body connection. In the last 20 years, West has trained as an acupuncturist, established a renowned fertility clinic in London, developed a range of supplements to support fertility and pregnancy, written nice books and recently launched a new range of baby and child vitamins in partnership with Leo Bamford.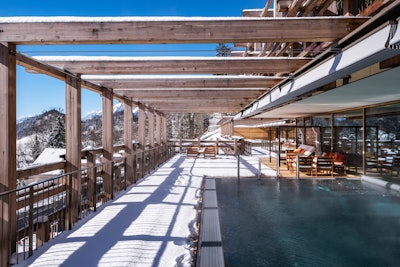 Related: Herbal Remedies to Aid Women's Health Conditions
Each guest will work with West and her proven four-step module to create a measured plan of action, taking charge of their fertility and conception. Guidance will be provided on the health and mindset to manage the uncertainty of fertility. West's program will teach the exercises to encourage calm and meditative mindsets. 
In addition to West's programming, guests will undergo a medical consultation with Professor Briner of the Waldhotel, and testing to develop a personal health profile. During the medical consultation, guests will experience a 20 minute abdominal massage daily, one DEXA scan and two Ice Lab sessions. 
Guests will also have full access to the hotel spa for the duration of their stay. The spa facilities include an indoor and outdoor pool, a salt grotto, Finnish sauna, aroma sauna, hammam and more. 
"When I ask what a patient wants from a consultation from me, they ask for a plan of action and expert direction, as they are looking everywhere for the answers. It can be bewildering, like a maze of paths to choose to follow. The Fit for Fertility Retreats are designed to support women on these journeys," said West.