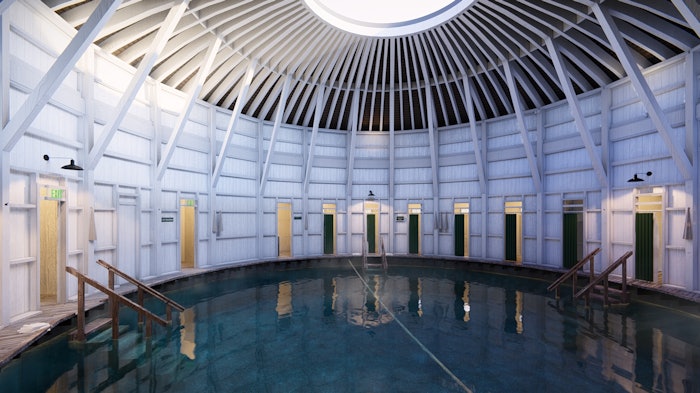 According to Expedia Group's Unexpected Travel Trends in 2023, more than half (53%) of Americans are seeking wellness breaks but want to experience something more exciting, citing boredom with the traditional wellness retreat. From safari-inspired wellness experiences to a fresh look at a historic spa, these four new spa resorts opening in 2023 are offering something new.
Related: 3 New Four Seasons Resorts and Their Unique Programs
1. ULUM, Moab, Utah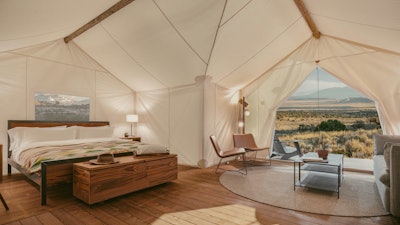 Under Canvas has announced a new safari-inspired outdoor resort brand, ULUM, that will officially open in March 2023. The brand's first location in Moab, Utah, aims to provide a refined and approachable nature-focused wellness experience with design and amenities that promote connection and well-being.
ULUM offers all-suite, safari-inspired accommodation tents with amenities like dipping pools, fire pits, upscale dining, access to Canyonlands and Arches National Parks, and outdoor fitness activities like biking trails, white water rafting and more. Resort programming includes complimentary yoga, stargazing, on-site hiking, live acoustic music and evening s'mores. There is also a daily ritual of greeting the morning sun, clearing stagnant energy and creating space for spiritual awakening through the energizing scent of burning white copal in the communal area.
ULUM's Adventure Concierge will connect guests with trusted local outfitters for world-class white water rafting, rock-climbing at the adjacent Looking Glass Arch, guided national park tours and favorite local hikes.
The resort's design features low profile, temperature-controlled spaces made with nature-inspired, organic materials like local stone and natural wood, and a custom-crafted chandelier made entirely of ancient rock fragments at the entrance. ULUM uses thermally modified lumber, recycled paper board walls, and shower basins and sinks that employ carbon sequestration to minimize carbon footprint. 
"ULUM introduces a higher level of comfort in nature, taking the very best of Under Canvas and adding refinements such as a contemporary view lobby, upscale residential design, dipping pools and an expansive food and beverage offering, all in an exceptionally beautiful location south of Moab. Our tenure and reputation as leaders in the outdoor resort space—with more than a decade of experience providing exceptional hospitality in remote environments—paired with heightened demand to explore amazing destinations like Moab made it the perfect time for us to introduce a new concept that will inspire both existing and new guests alike," said Matt Gaghen, chief executive officer of Under Canvas.
2. Tommy Bahama Miramonte Resort & Spa, Indian Wells, California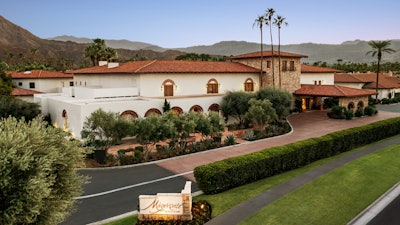 Tommy Bahama has introduced its first resort, the Tommy Bahama Miramonte Resort & Spa. The resort will be in Indian Wells, California, and debut in late 2023.
The Tommy Bahama Miramonte Resort & Spa will offer 215 custom-appointed rooms, including 23 suites, three resort-style pools and signature treatments in 35,000 square feet of meeting and event space. 
"This is a natural progression of the Tommy Bahama brand. We have been talking about the idea of a Tommy Bahama resort for decades and believe that our brand's aesthetic, successful $100 million food and beverage business and guest feedback support our brand's evolution into new areas of the hospitality industry. The Tommy Bahama Miramonte Resort & Spa is a great way for us to extend our brand and give our guests the resort experience they are looking for," said Doug Wood, CEO of Tommy Bahama.
The Miramonte Resort & Spa will remain open during the transformation. Currently, the resort houses the Well Spa, which features an abundance of treatments and amenities, including eucalyptus-infused steam rooms, indoor and outdoor relaxation spaces and hot and cold soaking pools. Some signature treatments at the Well Spa include the Simply Perfect Spa Day Package ($450, two and a half hours), Pumpkin purification Facial ($180++,50 min.) and Autumn Renewal ($289++, 80 min.)
The Simply Perfect Spa Day Package features a bubbly soak in the outdoor private patio, a 50-minute custom massage with a warm scalp treatment and a 50-minute Classic Facial with hand exfoliation and warm mittens. This treatment comes along with a bubble bath gift from Simply Perfect Sunday.
The Pumpkin purification Facial gently breaks down the bond between dead skin cells to encourage healthy cell turnover as well as provide the skin with collagen and hydration support.
Autumn Renewal uses a sea salt body exfoliation with shea, amber, cardamom, vanilla, therapeutic grade body mist with vitamin E and sea kelp to reduce fine lines, finishing with an application of nourishing body oil that leaves an intoxicating amber, vanilla essence.
The new Tommy Bahama resort is in partnership with Lowe, which purchased Miramonte in 2020, and invested capital to restore the property, including creating the Olive Grove outdoor lounge and dining area.
Lowe will infuse the Tommy Bahama lifestyle and design aesthetic into the resort, re-imagining the public spaces, debuting a new concept indoor/outdoor restaurant, transforming the bar experience and opening a retail boutique.
Related: 7 Wellness Tourism Trends in 2023
3. Warm Springs Pools, Hot Springs, Virginia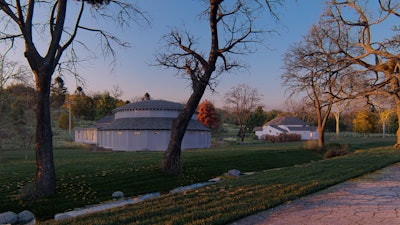 Warm Springs Pools reopened on December 17, 2022, following a 14-month, $4 million rehabilitation by The Omni Homestead Resort. The project aimed to preserve as much historic building fabric as possible while ensuring that the buildings are prepared to endure several years of future use.
The 19th-century bathhouses at Warm Springs Pool are fed by four natural warm springs that are rich in mineral content. Unaffected by changes in the seasons, the waters remain at a natural body temperature all year and flow at a rate of 1,700,000 gallons per day. Taking the waters is a centuries-old tradition that still draws travelers seeking geothermal mineral springs to this area.
"The therapeutic benefits of soaking in these natural springs are remarkable. Each of the 15 minerals has health benefits from soothing your skin to boosting your blood circulation and relieving pain and we are humbled to have this natural resource as part of The Homestead experience," said Mark Spadoni, managing director of The Omni Homestead Resort.
The scope of the project focused on preserving and/or replacing in-kind the historic wood structure, windows, doors, siding and roofing, along with repairing the foundation piers of both baths and the reception house.
The Warm Springs Pools project is considered a rehabilitation, as it acknowledges the need to alter or add to a historic property to meet continuing or changing uses while retaining the property's historic character. In preparing the plans, the team focused on maintaining the existing character of the Warm Springs Pools, referencing the structures as they were when the resort acquired them in 1925.
"It has been incredibly gratifying to these phenomenal structures restored to their former glory. The bathhouses are a fundamental component of Bath County, and it was vital we dedicate time and effort into their preservation. Maintaining the historic integrity of the bathhouses was paramount," Spadoni said.
4.  Life Time Annapolis, Annapolis, Maryland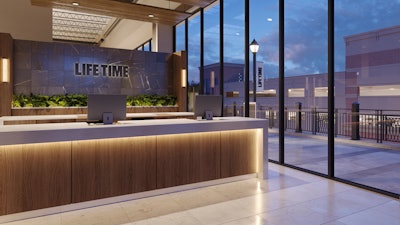 Life Time has opened a luxury athletic club at Annapolis Town Center, Life Time Annapolis, to complement the Center's entertainment, dining and shopping experience and add to its growing health and wellness offerings. The club features an abundance of health and wellness activities, including fitness classes, pools, exercise rooms, luxury locker rooms and programming for all ages.
Membership to Life Time Annapolis includes unlimited access to Life Time's Signature Group Training Classes: GTX, Alpha and Ultra Fit. Each of these classes offers progressive programming, a supportive community and guidance from expert coaches. 
Group fitness classes at the resort include yoga, Pilates, cycling and a studio dedicated to Life Time's signature formats like Barbell Strength and Warrior Sculpt. 
Kids programming at Life Time Annapolis includes studio classes, art, music, Spanish immersion, homework help, Parents Night Out events and more (up to 2.5 hours daily).
The athletic club also features an express LifeCafe with seating and luxury dressing rooms with showers, saunas, steam rooms and high-end, complimentary toiletries.
Marvin McCorvey, Life Time Annapolis General Manager, said, "We're excited to bring the Life Time experience to Annapolis Town Center as a new and luxurious offering for the community. Our programming, instructors and spaces are unmatched in the area, and we look forward to welcoming members and serving them on their healthy way of life journey for years to come."