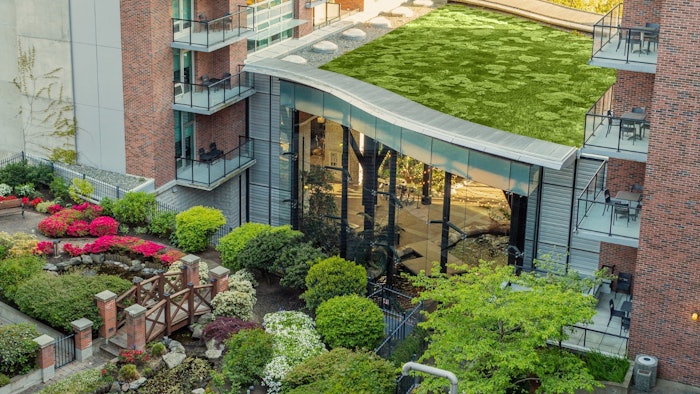 Beyond Green has partnered with two spas and resorts: Coulibri Ridge, located in Petit Coulibri, Dominica, and The Parkside Hotel & Spa in Victoria, British Columbia, Canada.
As members of Beyond Green, the properties are dedicated to delivering on the company's three pillars of sustainable tourism:
Environmentally friendly practices that go beyond the basics,
Protection of natural and cultural heritage, and contribution to the social and economic well-being of local communities, 
Adhering to more than 50 global sustainable tourism criteria and the United Nations Sustainable Development Goals.
Related: 3 New Four Seasons Resorts and Their Unique Programs
Coulibri Ridge
Coulibri Ridge is the first Caribbean property to become part of Beyond Green's global portfolio of sustainable hotels, celebrating its grand opening on October 22, 2022. Daniel Langlois, the owner and designer of Coulibri Ridge, views the resort as a research project to test environmentally forward concepts, with the hope that they can be applied in vulnerable communities to help achieve self-sustainability.
The 14-suite luxury resort is fully off-grid, using solar energy as its main power source, supplemented by wind turbines designed to have minimal impact on local flora and fauna. Rainwater is collected primarily through the resort's unique roof design and purified by ultraviolet light and copper ionization, then funneled to guest suites and two chlorine-free pools. Drains and gutters collect rainwater and graywater that irrigates the resort's gardens and a small farm, which is set to open in 2023.
The Parkside Hotel & Spa
The Parkside Hotel & Spa is Beyond Green's first urban property. The hotel has been promoting sustainable tourism since its opening in 2009, becoming a Green Key Global leader, Climate Positive and Biosphere Certified. 
Trina White, The Parkside Hotel & Spa's general manager, said: "We're thrilled to be joining forces for good as the first urban property in the world to become a member of Beyond Green. United with other members in the portfolio, we're committed to building a brighter future for our community and the planet."