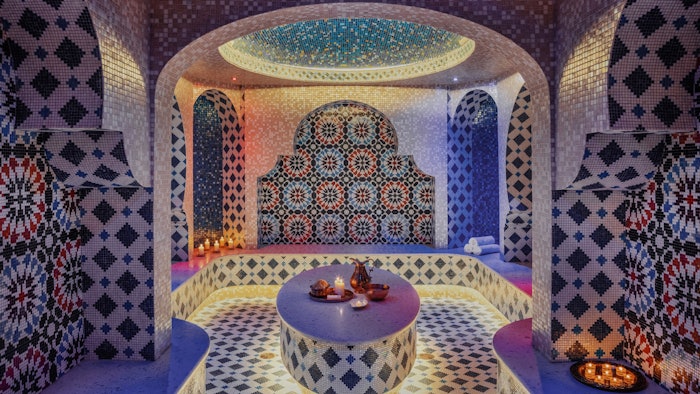 Courtesy of World Spa
World Spa, an urban bathhouse in Brooklyn, is set to open this December 2022. The 5,000-square-foot property will be one of the largest diverse spas in New York City, offering a unique wellness experience with three floors of traditional and cultural spa treatments, practices and globally inspired rituals.
Related: The Urban Bathhouse Trend
World Spa combines spa experiences from around the world, including Eastern European banyas, Finnish saunas, Turkish and Moroccan hammams, cleansing Himalayan salt therapy and Japanese onsens. The spa also offers an infrared room, saunas, steam rooms and pools.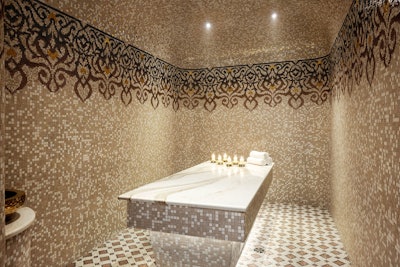 Imported, handmade Moroccan and Turkish tiles make up the private hammams, and authentic Kelo pine from Northern Europe is issued as the base of the saunas and private banyas. The goal is to provide a wellness sanctuary that serves as a welcoming, inspiring and relaxing destination for visitors while directly supporting aqua thermal culture for locals.
The destination offers three fine dining options, as well as two private spa lounges for private events. The lounges include private banyas and amenities like showers, changing rooms and audio/visual equipment. Catering is also available for any private event.