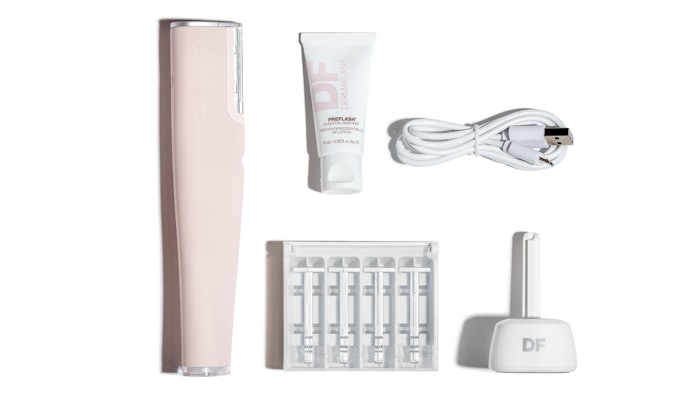 Woodhouse Spas around the US are adding sonic exfoliating treatments by DERMAFLASH to offerings menus. 
Woodhouse Day Spas will over utilize the device in a 60 or 80 minute treatment. DERMAFLASH LUXE+ helps increase product penetration and enhance the efficacy of skin care treatments that follow, making it an ideal addition to facial offerings. There will also be a 25-minute DERMAFLASH Enhancer available, which can be added to any facial to boost results and reveal smooth and younger-looking skin with reduced downtime.
DERMAFLASH LUXE+ is a gentle exfoliating treatment that uses sonic edge technology to remove dead skin cells, built-up debris and peach fuzz. The device includes safety features that ensure protection and comfort during every treatment, while the sonic technology eases glide for gentle exfoliation. 
"It brings us great joy to join forces with DERMAFLASH, a revolutionary treatment and perfect fit at Woodhouse Spas," said Woodhouse Spas director of education Melissa Wilson. "We are proud to offer unique, luxury treatments and experiences that leave our guests feeling refreshed, rejuvenated and most importantly, confident. We know the collaboration with DERMAFLASH will continue to drive this mission and look forward to a successful partnership for years to come."
The exfoliating tool is the only device offered at Woodhouse Day Spa locations, and it can be purchased for home use to maintain results in between spa visits.