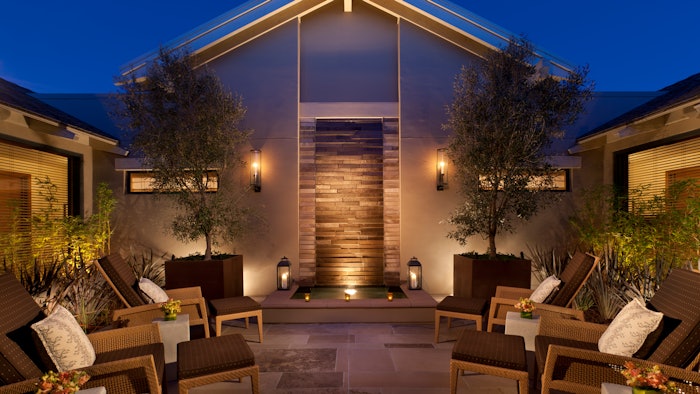 Sense Spa at Rosewood Sand Hill has partnered with European skin care brand QMS Medicosmetics for a customizable facial menu.
Sense Spa has 13 treatment rooms and a menu of personalized services designed to provide renewal and rejuvenation to guests. The spa's estheticians have been trained on specialized QMS Medicosmetics techniques and skin care ingredients that support clients' skin health and well-being.
The new facials were crafted to provide optimal results. The Signature QMS Facial is a tailored treatment that can include a multitude of techniques depending on the length of the treatment. The 90-minute option includes a lifting, contouring massage and a custom mask. The 120-minute option includes a body exfoliation and and application of a collagen firming finishing cream. 
Other QMS treatments at Rosewood Sand Hill's Sense Spa include:
QMS Revitalizing Fire and Ice Facial
Plus One Prenatal Facial
Purifying Men's Facial
QMS Brilliancy treatment 
"I have designed signature treatments for Rosewood that can be customized for any skin issues for both their extensive local clientele and the resort guests," said Rowan Hall-Farrise, international trainer for QMS Medicosmetics. "It was important for them to be able to have a thorough treatment menu and to include and incorporate body skin care with the facial for an all-encompassing treatment."