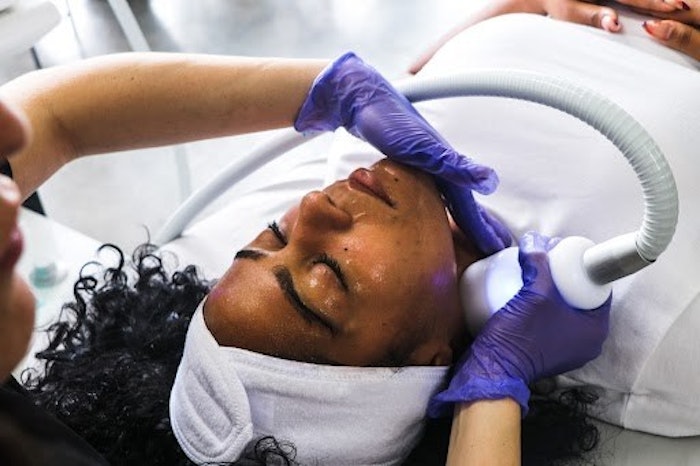 Courtesy of Cryoskin
The Hand & Stone Massage and Facial Spa franchise has partnered with Artemis Distribution to bring Cryoskin treatments to locations nationwide. Cryoskin is a noninvasive technology that harnesses the power of the biological process via cold temperatures to slim, tone and smooth the face and body. 
Hand & Stone clients can now choose from three offerings:
CryoSlimming to reduce body fat
CryoToning to improve skin appearance and texture on the body
CryoFacial to minimize fine lines and wrinkles on the face and neck 
"We feel that Cryoskin is the perfect complement to our massage, facial and hair removal services. Already, the CryoFacial is fast becoming one of our most popular facial enhancements," shared Lisa Rossmann, vice president of brand experience at Hand & Stone Franchise Corp. "In addition, our clients now have a safe and convenient way to tone and shape with Cryoskin—at a much lower cost and without the intimidation factor associated with going to a medispa for more invasive procedures."