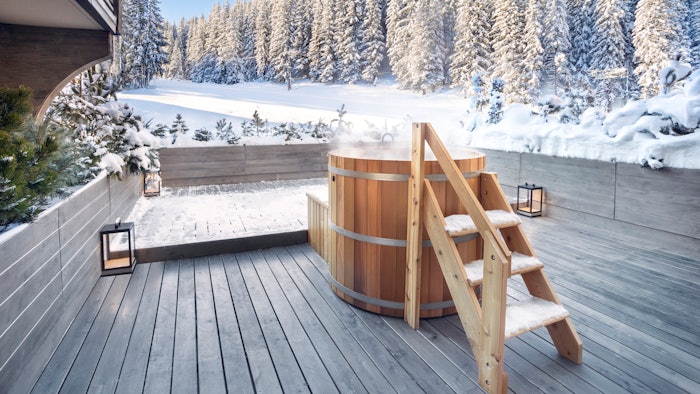 Aman Resorts
Focused on a combination of local rituals, indigenous ingredients and a modern approach, Aman introductes its new initiatives to its wellness program throughout 2022, including intensive immersions, outdoor fitness, visiting specialists and more.
Intensive Immersions
Combining the extensive range of both holistica nd medical treatments available on the property, Amanpuri's (Thailand) Intensive Immersions resumed in January 2022. The team for this resort's wellness center includes lifestyle experts, medical doctors, physiotherapists, nutritionists and an in-house traditional Chinese medicine practitioner.
Guests taking part in these intensive immersions will undergo a comprehensive medical consultaion using biomarkers to evaluate the body's response to treatment for illness, alongside an evaluation of biological age and tests for Sirtuin protein levels. An analysis and in-depth discussion of the results and the guests personal goals will curate the program that consists of prescribes medical treatments, a personalized nutrition plan, customized private movement sessions and specialized therapies and spa treatments. This program can last five nights or more. 
Wellness Immersions
With preventative medicine continuing to be a growing trend, Aman's flagship holistic hideaways will continue to offer carefully calibrated individual Wellness Immersions that balance every aspect of health and well-being. These programs will be tailored from start to finish to meet the personalized goals fo the guests, and they will take place at Amanpuri (Thailand), Amanoi (Vietnam), Amanemu (Japan), Amanbagh (India) and Amanyara (Turks & Caicos). 
Based on thorough testing and assessments, these programs include a customized routine with daily spa treatments, a considered diet or cleanse and suggested exercise. They also promise expert guidance and advice, as well as time to reflect, recalibrate and reset the course of long-term health. 
Outdoor Fitness
Reopening April 1, 2022, Amanzoe will be hosting the Fitness in Nature program that offers four days of fitness in the great outdoors. This program includes daily breakfast, hiking, cross training, boot camp, personal training and kayaking sessions, as well as personalized massages. And, this all takes place in the Peloponnese region. 
Visiting Specialists 
Throughout the entirety of 2022, Aman has roster of exceptional wellness experts that will take residency at Aman's hotels and resorts. These experts will share their knowledge and bring their expertise to Aman spas in Turks & Caicos and France. These wellness experts are specialized in fitness training, physical therapy, traditional Chinese medicine, psychology, sleep, reiki and so much more.