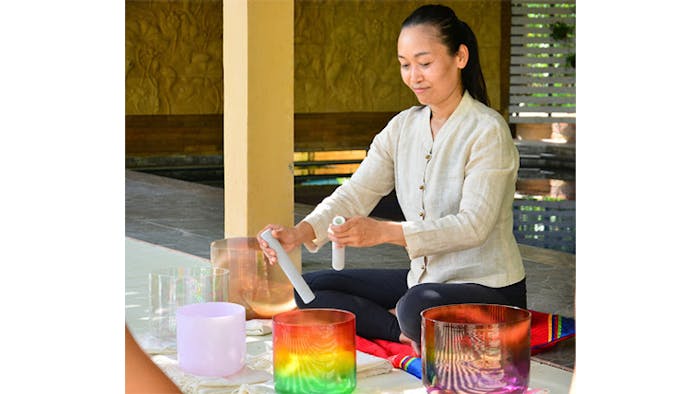 Courtesy of Standard Hotels
The Standard, Huruvalhi Maldives welcomes Jang Matthuean to the resort for a three-month wellness residency at The Standard Spa. From Dec. 5, 2021, to Feb. 28, 2022, Jang will share her 20 years' worth of knowledge about wellness and yoga therapies.
This is Jang's second wellness residency program at the property. In this iteration, she will provide two treatments:
Chi Nei Tsang, a detoxifying and stimulating massage focusing on the abdomen area. It's designed to unlock emotional and energetic blockages stored in the internal organs.
Crystal Foot Reflexology, a targeted massage of the feet and legs that uses hands and crystal stone. These combine for therapeutic pressure on reflexology points and meridian lines connected to organs and body parts, improving the energy flow of the entire body.
Jang will also host complimentary wellness workshops focused on body balance, mindfulness and meditation using age-old techniques from across the globe.
"We are thrilled to welcome Jang Matthuean to the second installment of our Wellness Residency program," said Jesper Soerensen, general manager of The Standard, Huruvalhi Maldives. "Each practitioner that joins us in our residency program brings with them unique and worldly expertise in integrative medicine and Jang is no different. Her dynamic menu of treatments and workshops will address the fundamentals of health and well-being for all guests."