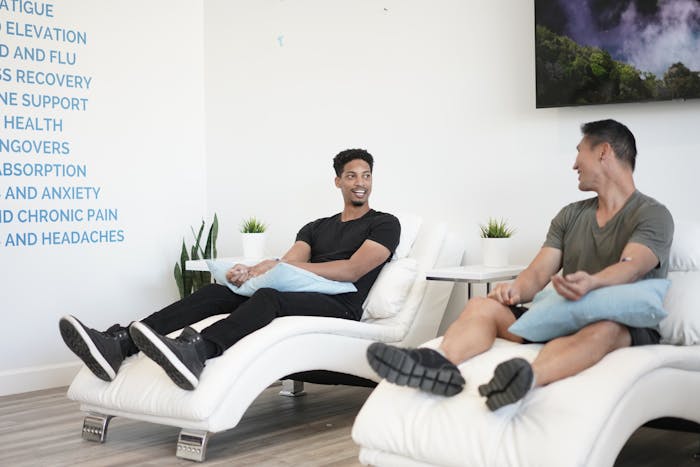 Courtesy of Pendry West Hollywood
Pendry West Hollywood partnered with Hydration Room to open its Spa Pendry x Hydration Room, to provide custom vitamin injections and IV treatments. 
Pendry West Hollywood visitors and Angelenos will have access to Spa Pendry West Hollywood.
With more than 17 locations in Southern California, Hydration Room is leading the way in providing accessible vitamin injection and IV therapies.
The first-of-its-kind partnership offers a special menu of treatments, including the exclusive Pendry IV, to help symptoms ranging from fatigue, stress and dehydration to immune support, jet lag revival and hangover detox –
Treatment highlights include:
Pendry Exclusive IV – Boosts energy, reduces stress and provides immune support
Jet Lag IV - Alleviates symptoms of fogginess, fatigue, stress, dehydration, aches and pains
Skin Health IV - Hydrates skin from the inside out, reduces acne flare-ups and provides an all-natural skin glow
Antioxidant Refresh Shot - Boosts immune system, maintains heart health, preserves memory and clears toxins
Happy Shot - Produces "happy transmitters" such as serotonin and dopamine
NAD+ IV Therapy - Enhances cognitive health and reverses the effects of aging on the brain
Hydration Room treatments are offered weekly at Spa Pendry, Thursday-Monday and available to book online.