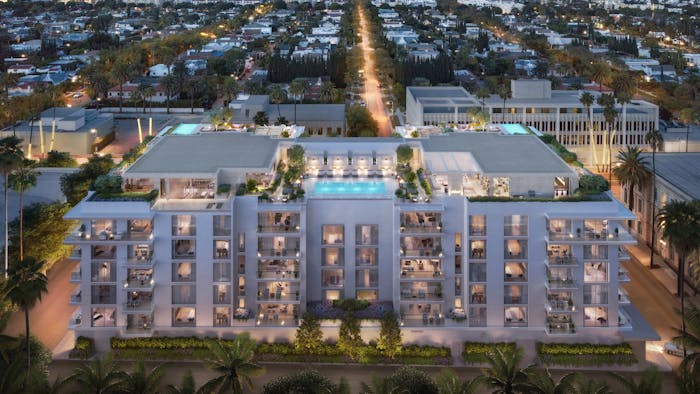 Photo credit: DBOX
Hotels and residences are now, more than ever, invested in the health and well-being of guests. Check out how these two properties are catering to their prospective guests:
The Swan Hotel & Spa is upgrading its wellness facility, developed by Kirsty MacCormick of The Spa Consultancy, according to Leisure Opportunities.
The new 8,000 sq ft spa, named Holte Spa and located on Lake Windermere, England, provides a multi-sensory wellness experience blending modern spa treatments with bathing traditions that connect guests with some of the core natural elements of the Lake District—woodlands, lakes, fog, rain, fresh air and woodfires.
The outdoor spa garden includes a chemical-free vitality pool, outdoor hot tubs, waterfall showers, a Finnish sauna and a relaxation cabin with a fireplace. The garden offers three bathing options: gentle, refreshing or intense.
Spa Rituals will include a bamboo massage, a redwood foot reflexology, sound therapy and CBD massage therapy.
Holte Spa will also curate spa boutiques offering a selection of lifestyle products, ranging from books to bath and body products.
The spa is partnered with the following suppliers: Unique Pools, Finnmark, Anapos, REM and Gharieni.
SHVO, the luxury real estate development and investment firm, has announced plans for new condominium to be constructed in Beverly Hills.
Guests can enjoy private amenities including a library, lounge and dedicated space for meetings. The residences will have an expansive rooftop sanctuary with a sun-drenched pool, wellness and state of the art fitness center and indoor-outdoor yoga and meditation spaces.
The residences also features a courtyard and a private rooftop pool service and lounge.