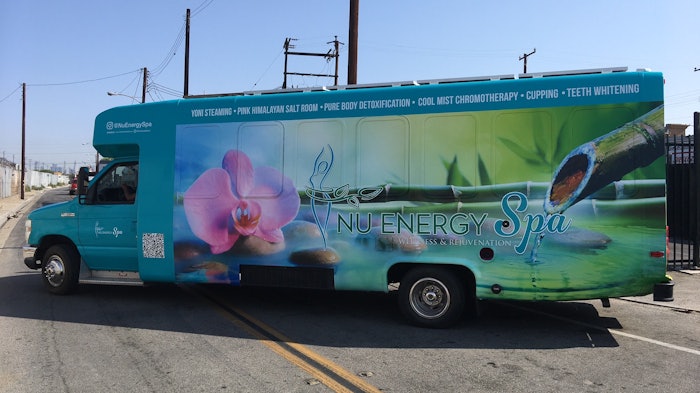 Courtesy of Nu Energy Spa
Nu Energy Spa is a mobile wellness center for women, offering holistic treatments to rejuvenate and restore yoni, body and energy. The spa is inside a custom-designed bus service, available in Los Angeles and surrounding cities.
Treatments include organic yoni steaming and a variety of restorative and rejuvenating therapies including cupping, full body detoxification, cool mist chromotherapy, teeth whitening, photo station and a pink Himalayan salt room.
"We launched in order fill the void in the mobile holistic wellness center space. Vaginal wellness is a delicate topic and women need a safe and sanitary environment where they can receive these services. Having an option for wellness at any event is essential in our current times. This is an alternative to traveling to a luxury location; instead it will come to them," said founder Treasure Thompson.
The mobile spa was made for women over the age of 18 that seek holistic remedies for infertility, menstrual pain relief, cramping, menopause, vaginal odors and more.