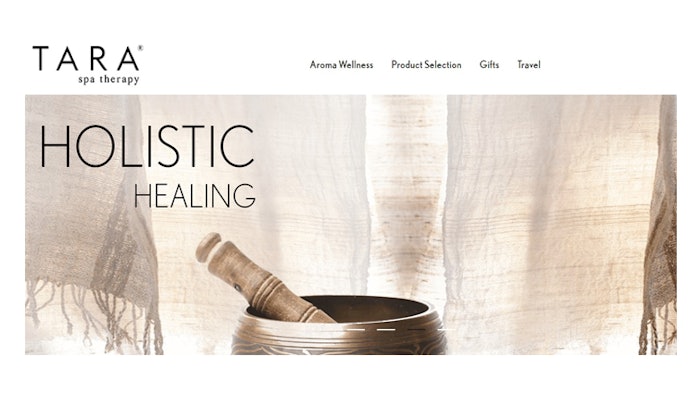 Courtesy of TARA Spa Therapy
TARA Spa Therapy has been a leader and innovator in the spa and wellness industry for over 25 years.
The TARA wellness lifestyle brand features organic holistic face, body and hair care products which inspire self-care rituals, balanced well-being and healthy lifestyle choices.
The updated website features a completely new design, new functionalities, high speed navigation, improved search capability and newly re-branded TARA products. The website also offers stock visibility with back-in-stock notifications, access to order history, and return requests to enhance the customer experience. B2B integration is being developed to support spas and resort businesses in their product information and ordering needs.
"Now, more than ever before, maintaining and sustaining vital well-being is essential. Wellness lifestyle programs and self-care rituals must be at the core of our daily practice. And TARA Spa Therapy guides users on this path," says Tara Grodjesk, founder and president of TARA Spa Therapy.