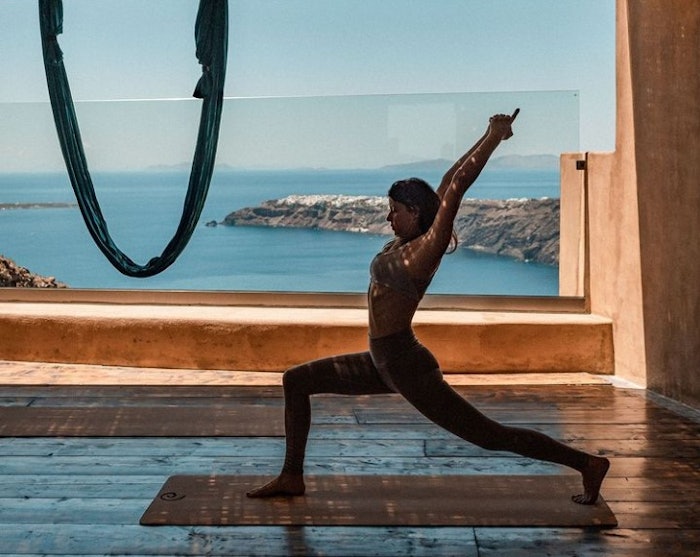 Courtesy of @andronisconcept
The pandemic has shown that people are taking their health and wellness journeys more seriously, which has prompted the openings of wellness centers around the world.
Checkout these resort spa openings and see how they've accepted the challenge of providing wellness services to their guests:
The Inns of Aurora in New York, has recently opened its spa, featuring 10 treatment rooms, indoor and outdoor hydrotherapy pools, meditation spaces, steam rooms and saunas, café, salon and a boutique. Treatment offerings include an assortment of massages, energy work, skin care and salon options. The spa is co-ed, including a gender-neutral sauna pavilion as well as a gender-neutral changing space for guests who do not identify with a binary gender. There is also a same-sex suana, steam room and changing area.
2.
E L L E É
 | Houston, Texas
E L L E É is a high-end salon + spa tailored to both men and women. E L L E É  is committed to helping customers unwind, de-stress and restore the much needed balance in daily life, through the use of state-of-the-art equipment and products. The salon + spa also utilizes a signature blend of natural and organic ingredients to ensure guests receive the most technologically-advanced services. 
3.
JOALI BEING
| Bodufushi, Maldives
JOALI BEING will be the first immersive wellbeing retreat island in the Maldives. The resort offers a series of educational workshops and experiential classes with wellbeing experts, culinary maestros and herbalists. The retreat will have 34 beach villas and 34 water villas. Wellbeing facilities and unique transformational spaces, including hydrotherapy, movement and sound healing experiences will allow guests to immerse in elemental therapies and healing experiences. 
Andronis Concept offers the utmost of privacy, with each suite facing an infinity pool towards the ocean, with breathtaking sunsets and sunrises when the sky turns shades of pink. A hiking path runs parallel to the property and wellness experts offer daily hikes, yoga, tennis, personal training, nutritionist approved Greek cookery lessons and CBD treatments using Ila's concentrate balm which is known to alleviate inflammation and numb pain caused by trauma.
The spa is now offering Treetox, a unique wellness detox in the trees of Chewton Glen, designed to cleanse, bond and relax, while connecting guests with nature. Chewton Glen's estate has 14 private Treehouse Suites, in addition to rooms and suites, for guests looking for a one-of-a-kind getaway stilted high above the wooden valley.