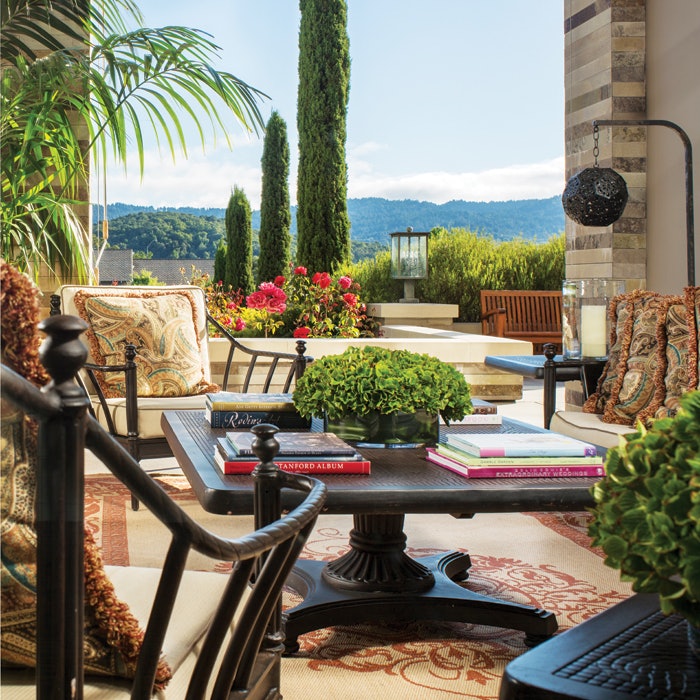 An upscale Menlo Park retreat serves as one of Silicon Valley's premier day spas.
The Distinction
Surrounded by picturesque English gardens and boasting stunning views of Northern California's Santa Cruz Mountains, Sense, A Rosewood Spa at Rosewood Sand Hill is a serene standout. The resort is popular with business travelers and foreign dignitaries, but the spa's open-to-the public policy means about 90 percent of clients are wealthy locals rather than overnight guests. Also of note: Sense works with nearby Stanford University's oncology programs to provide trained therapists specialized in pre- and post-cancer spa treatments.
RELATED: The T Spa at Grand Hotel Tremezzo, Italy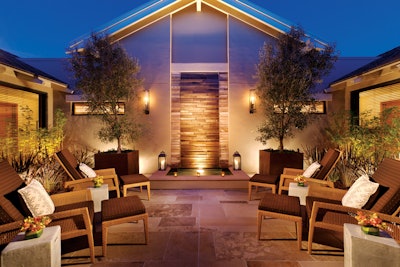 Capturing Clientele
Marketing isn't hard for a high-end spa in one of the world's most affluent neighborhoods. Spa director Danny Silva says traditional email marketing works wonders, but it's word of mouth that brings in new clients week after week. "We focus on providing top-notch service and a truly amazing guest experience," says Silva. Sense also sells "lifestyle memberships" that include unlimited use of the spa and high-tech fitness studio, plus treatment discounts and preferred pricing at the property's Michelin-starred Madera restaurant. In addition, Sense capitalizes on the resort's year-round event agenda thanks to a full-time spa group sales coordinator, who books attendees into the facility during non-peak business hours.
Management M.O.
According to Silva, Sense does two things exceptionally well: Management empowers each associate to deal directly with customers to resolve problems immediately; and it ensures no service lasts less than one hour. "We don't off er express options as we found people prefer 60-, 90- or 120-minute treatments to enjoy true relaxation," says Silva, who shares that it took time to educate both staff and clients about the one-hour rule, but now guests report prolonged post-treatment bliss after a full hour or more of de-stressing.
RELATED: The Saxon Spa in South Africa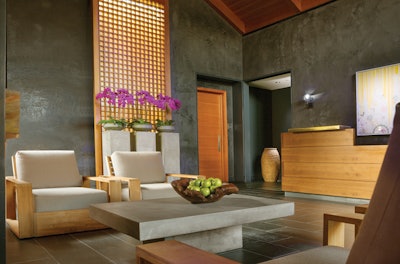 In-Demand Services
Sense's Spa Journeys are named in honor of the facility's surroundings and history, such as California Woods, Pacific Coast and Forest Sanctuary. Another example: the popular Gold Rush Renewal (90 min./$235), which incorporates a body scrub infused with real 24-carat gold, raw sugar and antioxidant-rich fruit extracts, followed by a full-body rubdown using warm shea oil containing botanical extracts. Silva explains that Sense's menu features just a handful of signature massages, body treatments and facials because guests tend to lean on the spa's savvy therapists and experienced estheticians to create on-the-fly personalized treatments.
The Goods
Sense Spa is known for its bespoke California Woods scent, billed as "a customized blend that delivers a stimulating yet relaxing aroma of fresh pine trees, blooming night jasmine and salty Pacific Ocean breezes." The fragrance shows up in products utilized in the spa's massages, scrubs, manicures and pedicures, which are also retailed at its on-site boutique. In April, Sense launched new treatments using products from luxury French bodycare lines EviDenS de Beauté and Maison Caulières.
–by Sheryll Alexander