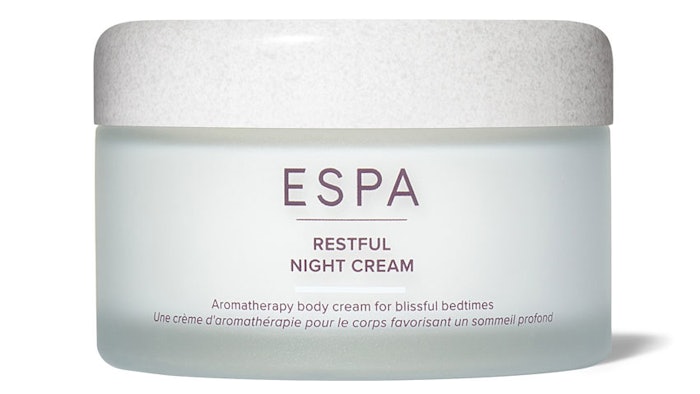 ESPA's Restful Range includes overnight products that feature eucalyptus, clary sage and lavender. The key benefits of the range include hydration, stress relief and sleep promoting proprieties. 
Restful Bath & Body Oil
This product is a multi-use oil that is soothing when added to the bath or massaged into the skin.
Restful Pulse Point Oil
The Pulse Point Oil uses the relaxing proprieties of lavender to encourage sleep. 
Restful Pillow Mist
This pillow mist features essential oils and aromatherapy with the scent of lavender to promote sleep. 
Restful Night Cream
Massage this night cream into the body and the formula will allow the restful actives and essential oils to help encourage sleep and hydrate the skin.