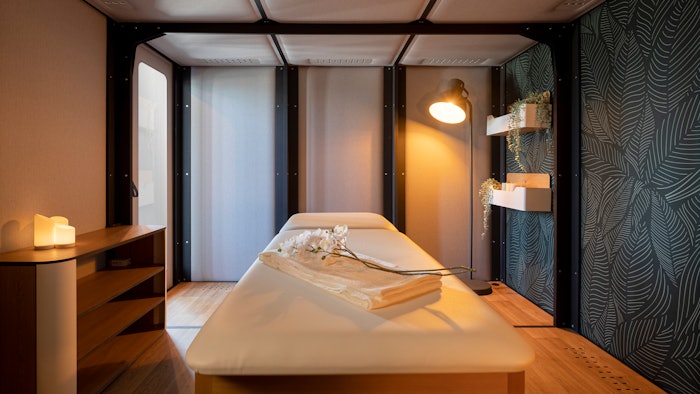 VicBooth Spa, winner of the German Design Award 2022, is a spa treatment room that provides a private, soundproof and healthy environment, and is easy to assemble in any setting. Vicoustic is known for creating acoustic booths for office and professional recordings, and brings that expertise to this spa booth.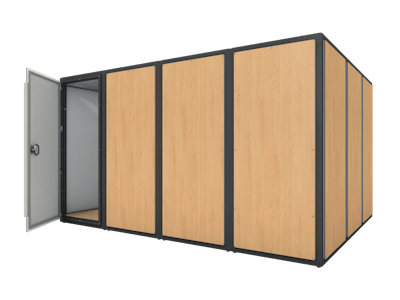 VicBooth Spa allows spas to create silent, acoustically protected spaces for different therapies, like massages, osteopathic treatments, skin care and other cosmetic services. It doesn't require traditional construction, saving money and time.
It is made with VMT, the raw material of which is VicPET Wool made from recycled plastic. It does not irritate skin or eyes and is humidity resistant. For each booth, roughly 8,200 plastic bottles have been recycled.
The interior of the booth is completely customizable, reproducing any color, pattern or design, including the signage and logo of the business.