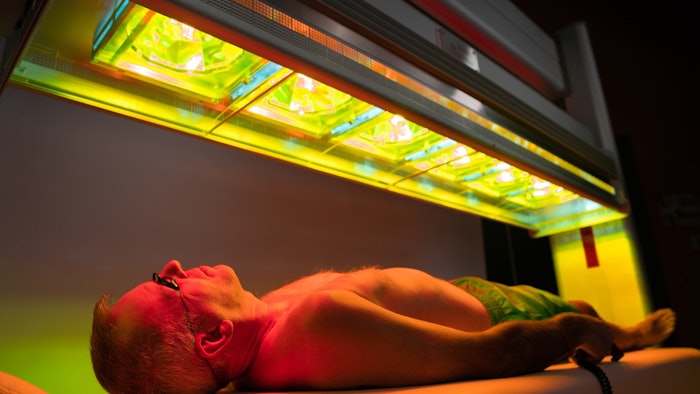 Courtesy of LifeCare Connects
LifeCare Connects has launched LightCareRx, a new line of PhotoBioModulation (PBM) products available in four models: Rx1, Rx2, Rx3, and the full-body Rx6.
LightCareRx PBM products promote the fast regeneration and repair of healthy cells, and work well as a pain management treatment. The devices can treat a wide variety of health issues and work as a preventive wellness treatment. The technology can also be applied in a multitude of health care settings, including acupuncture, chiropractic, esthetics, naturopathic, physiotherapy, sports therapy and more. 
LightCareRx can operate at 10 different wavelengths, delivering 500 watts of near infrared light three inches into the tissue. Effective through clothing, LightCareRx is a wide coverage no-touch system that uses a proprietary plasma light.  
"Allowing and amplifying the body's ability to heal itself, the LightCareRx system delivers the three key ingredients for the best treatment outcome — the highest power, deepest penetration and widest body coverage of no-touch systems," says Diane Carter, president of LifeCare Connects. "Most importantly, it heals and takes away pain, allowing the body to heal itself at a cellular level. This technology is leading the way in Regenerative Medicine."