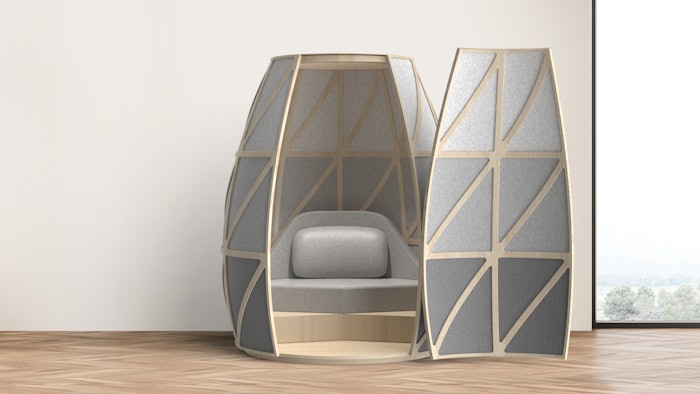 OpenSeed has partnered with Dr. Deepak Chopra and designer Yves Behar to create Iris, an innovative workplace meditation pod. The OpenSeed Iris meditation pod is made with sustainable materials and integrates sound, guided meditations, aromatherapy and specially designed lighting to alleviate stress.
OpenSeed pods are created based on research that shows that isolated and controlled environments can quickly and effectively quiet the mind, reduce stress and enhance peak performance. These intentionally designed "micro-environments" therefore increase the effectiveness of meditation. 
"Our design for Iris is a womb-shaped pod that aims to quiet the chatter and help us re-focus on our well-being," explained designer Yves Behar. "A touch screen provides meditation options, and the successful integration of digital with the physical gives the mind and body the rest it needs to heal. Day-to-day stress is unavoidable, but by being present and more aware of our feelings, we might also be able to achieve higher levels of emotional intelligence." 
OpenSeed meditation pods, including Iris, can be implemented wellness facilities, spas, hotels, retail locations and more.