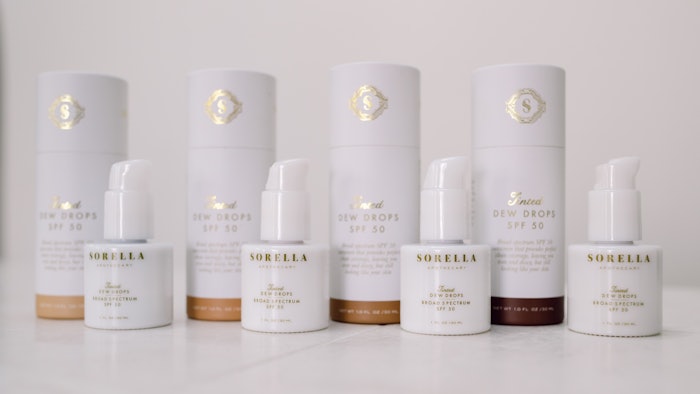 Courtesy of Sorella Apothecary
Sorella Apothecary has launched its Tinted Dew Drops Broad Spectrum SPF 50.
Tinted Dew Drops are packed with active ingredients that will help protect and nourish the skin, including zinc oxide, rutin, bisabolol, squalane, allantoin and niacinamide. In addition, they provide sun protection and coverage that is even, dewy and natural. 
Suitable for all skin types, Tinted Dew Drops result in:
Deeply moisturized skin
Protection against UVA and UVB rays
An antioxidant boost
They are water-resistant for up to 40 minutes and available in four shades that can be mixed to find the perfect tint for any complexion. 
"This is my favorite launch so far because it's been many years in the making. I teased this product on my social media in early 2019 so I'm very excited that the launch is finally here," said cofounder Danielle Munley.