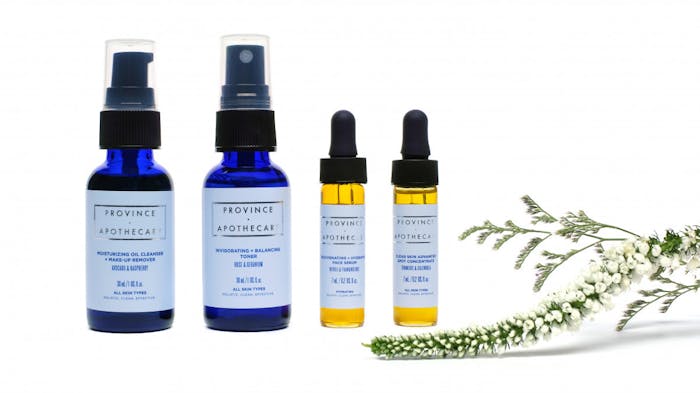 Province Apothecary has released a 4-Step Discovery Kit to naturally improve the overall well-being and health of the skin.
The Daily Glow Essentials Discovery Kit helps to curb the effects of cold and dry weather, giving clients a summertime glow all year long.
Province Apothecary's steps to radiant skin are:
Cleanse with Moisturizing Oil + Makeup Remover, rich in antioxidants, vitamins A and E, and omega-3. 
Balance with Invigorating + Balancing Toner featuring botanical scents of rosewater and geranium. It helps enhance the absorption of oil serums into the skin. 
Hydrate with Rejuvenating + Hydrating Serum, made with plant oils to replenish moisture without clogging pores. 
Calm with Clear Skin Advanced Spot Concentrate, an antioxidant-rich botanical blend that helps reduce the appearance of scars, spots and blemishes. It purifies acne-prone skin without harsh, dry or irritating ingredients. Place one drop on problem areas.