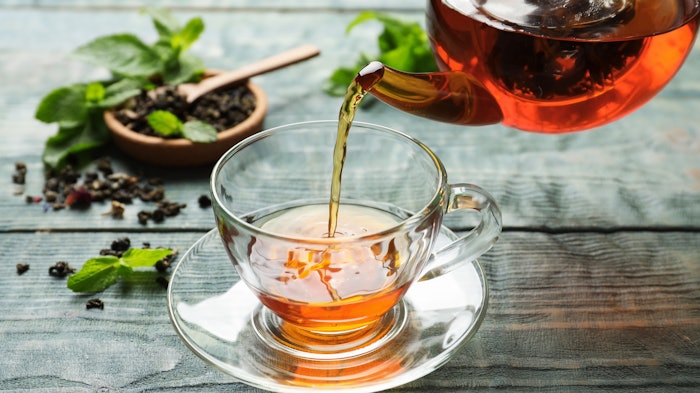 Incorporating a diet with high levels of flavonoids—naturally occurring substances found in black and green tea, citrus fruits and other common foods and beverages—could improve the health and well-being of elderly clients, according to new research from Edith Cowan University that is supported by The Heart Foundation.
The study, published in the November 2022 issue of Arteriosclerosis, Thrombosis, and Vascular Biology by Ben Parmenter, et. al,  found that in older women, greater habitual dietary flavonoid intake was associated with a less extensive buildup of abdominal aortic calcification (AAC), which can be a predictor of cardiovascular risk.
Related: Demystifying Detox and Discovering Healthy Nutrition
In a study of 881 elderly women (median age of 80), those with high levels of flavonoids, flavan-3-ols and flavanols in their diet were found to be around 37% less likely to have an extensive build-up of AAC.
High levels of flavonoids can also prevent the development of diabetes, cancer and cognitive diseases like Alzheimer's and dementia, as well as reduce the cellular response to pain, making it a formidable treatment for chronic pain and inflammation.
Researchers used black tea as the main source of flavonoids. Participants who had two to six cups of black tea per day were 16%-42% less likely to have extensive AAC compared to respondents whose intake of flavonoids came from other sources.
The study does indicate that other sources beyond black tea can effectively protect against AAC, however, some dietary sources of flavonoids, including fruit juice, red wine and chocolate, did not show a significant beneficial association with AAC.
Some great sources of flavonoids beside tea include berries, red cabbage, onions and kale.