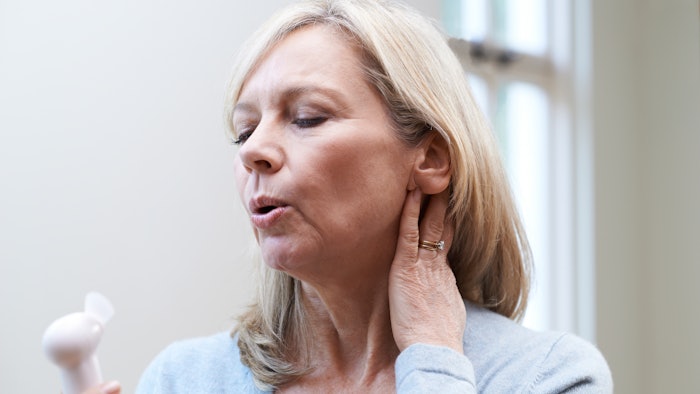 After nearly 20 years, physicians have returned to regularly prescribing FDA-approved hormone replacement therapy (HRT) for women during menopause, with new formulations of naturally derived bioidentical hormones presenting a potential breakthrough in menopause treatment.
Related: Women Choosing Menopause Vacations for Education & Support
The use of HRT to treat menopause symptoms disappeared after the results of the 2002 Women's Health Initiative (WHI) showed an increased risk of breast cancer, heart attacks, stroke and blood clots in those who took a combination of estrogen and progestin. From 2002 to 2016, HRT for menopause decreased by around 80%. 
In 2014, a follow-up study of the participants in the WHI study found that "menopausal hormone therapy has a complex pattern of risks and benefits, and that while it is appropriate for symptom management in some women, its use for chronic disease prevention is not supported by the WHI randomized trials."
An additional revisiting of the study in 2017 suggested that previous publications have generally not focused on all-cause and cause-specific mortality of menopausal HRT. The analysis found that women who took hormones did not have a greater chance of dying in the subsequent 18 years than those who did not, concluding that the use of "menopausal hormone therapy for 5 to 7 years was not associated with a risk of long-term all-cause mortality."
Cynthia Elliott, M.D., owner and primary practitioner of Skinspirations, is among the physicians that believe that bioidentical HRT and custom dosing represent a breakthrough in the treatment of menopause. "We know things now about hormone replacement that we didn't fully understand 20 years ago," Elliot said. "New information and new hormone treatments mean the benefits of hormone replacement outweigh the risks."
When overseen by an experienced doctor, the new hormone treatments can represent a holistic approach to managing health through menopause. Skinspirations plans to add hormone replacement therapy to its treatment offerings and currently offers a hormone questionnaire on its website for interested clients.
"Some regulators have questions about the safety and efficacy of compounded hormone treatments, but doctors and patients already know how well they work," Elliot said. "Bioidentical hormones are lab-made, but they are identical to the ones your body makes naturally. They're easily absorbed, and compounded dosing ensures that treatment is appropriate for each patient. It's personalized medicine for menopause treatment."