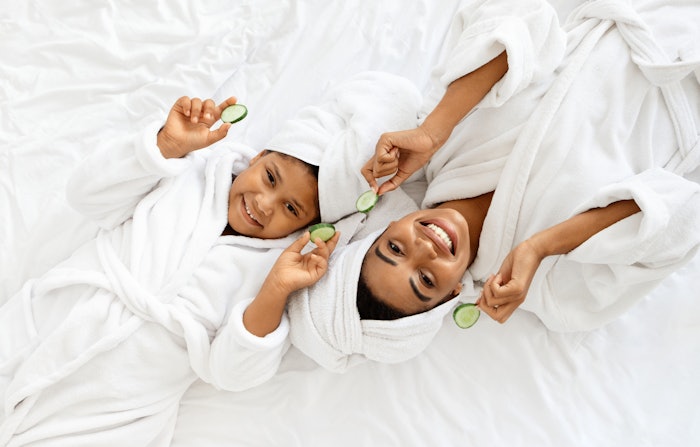 mom and daughter spa day
Fitness tech platform Paceline conducted a survey (via OnePoll) that revealed that 7 in 10 Americans (72%) treat their health as an "investment," an asset that will gain value over time. The survey of 2,000 American adults also found the average person would spend $827 more on fitness apparel and equipment this year if they knew they would be in the peak physical shape of their life 20 years from now.
Related: Nutritional Supplements On the Rise
Key Findings
Baby boomers were more likely than other age group to connect preventive health with check-ups (82%), while millennials linked the term with health or life insurance (57%), and Gen Z defined it as taking care of one's mental or emotional health (68%).
Nutrition, including healthy groceries, topped the list of recent health-related spends (48%), followed by health and wellness tech, such as apps and fitness wearables (45%).
Investing in personal growth, including a career adviser or life coach, was most popular among Gen Z respondents (46%).
Among millennials, more than two in five recently invested in their financial wellness (45%) and in wellness experiences (41%), including wellness-focused travel.
Gen Z respondents are increasing spending on recovery services such as massages, physical therapy and acupuncture, with 44% placing this on their radar for the next year compared to 36% before 2019.
Compared to boomers, more millennials plan to increase spending on their financial health in the next year (39% vs. 23%).
Survey results showed the average person expects to see results in about three months to feel that their investment in fitness equipment, health tech, or groceries has paid for itself.
"Our research found that 46% of American adults are spending money on wellness apps or platforms, but many may still see their pursuit of fitness as very separate from their finances," says Joel Lieginger, founder and CEO of Paceline.